The Google Ads condition: Match the landing page content to the user's search term
A simple way to improve engagement, conversions, and sales

A simple way to improve engagement, conversions, and sales
What is it?
Make your visitors feel they have found exactly what they were looking for
Effective landing pages make sure to match the words used in their copy with the keywords and text used in their PPC keywords and ads. Repeating the same language and key phrases reassures visitors that they're on the right path and shows consistency.
Usage examples
Divers usage, various advanteges
Content customization can be applied at the keyword level, and also at the account, campaign, ad group, or the ad level. Here are 4 examples for using the Google Ads condition in different levels of the account.
1.

 keyword level

Customize the page title to match long-tail search terms. Make visitors feel that they have found exactly what they were looking for!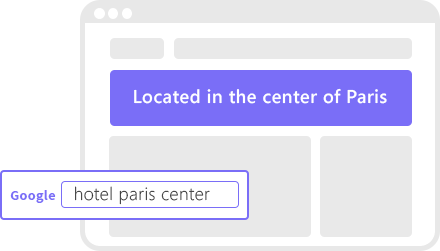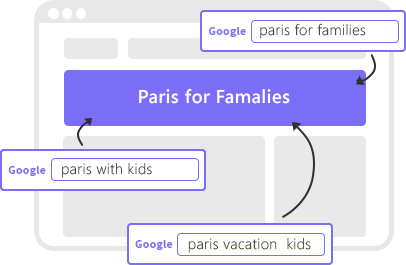 2. 

Ad group level

Tailor messages and calls to action to the visitor's interests and characteristics.
3. 

Campaign level

Show special promotions to visitors arriving from remarketing campaign.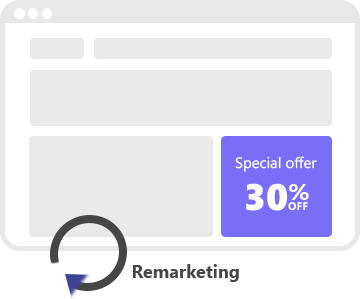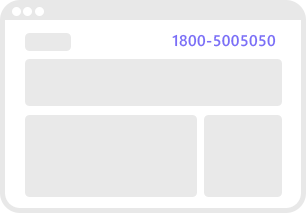 4. 

Account level

Display different phone numbers to track incoming phone calls from visitors arriving from your Google Ads advertising.

How does it work?
Simple. Just copy & paste
1.

Create versions

Use If-So to easily create as many content versions as you want
Copy the short string that was generated by If-So
Paste the string in the tracking template field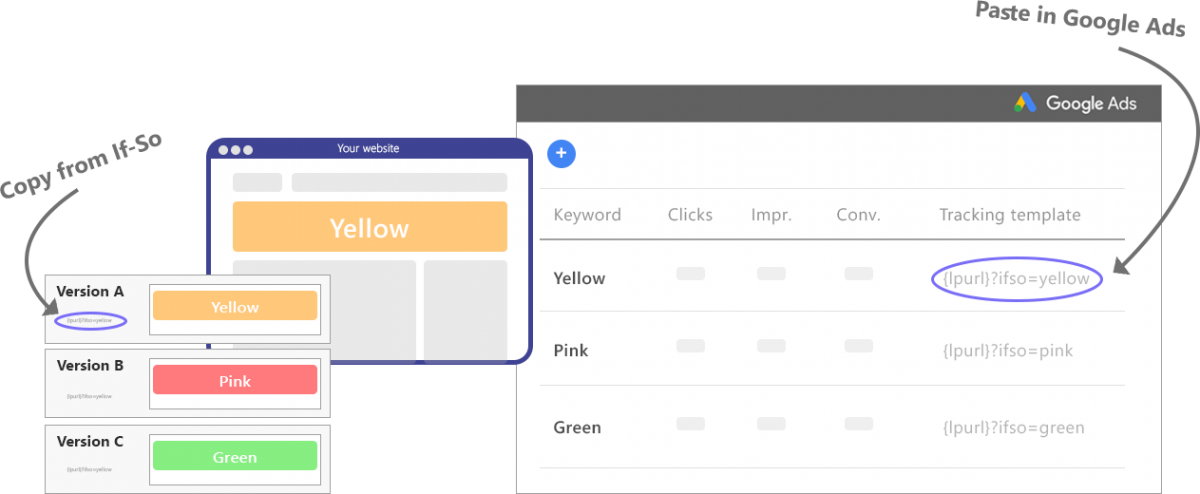 There's nothing I hate more than creating and managing multiple versions of my customers' landing pages. I love your solution! it's so simple and effective.
Zack Goldman, Account Manager, UpLead LTD
That's not all
Enhance the experience for returning visitors
Recognize returning visitors, and show them the same content version they have seen on their previous visit – regardless of the traffic source they arrive from.

Ready to get started?
It is free. Try it on your website