In this article: How to set up a page URL condition using If-So | How to set this condition
What is the page URL condition?
This condition allows you to add or replace content on your website based on a static URL of a page or based on custom parameters (query strings). This allows you to show the content you choose based on the URL a visitor arrives from to your website. Using this condition can help you target specific users with tailored content such as special product offers, limited-time offers, and more!
How to set up a page URL condition:
On your WordPress dashboard, go to "

If-So → Add New Trigger

"

C

lick on "Select a condition" and select "

Page URL"

.
Select "URL".
Select an operator: "URL is" / "URL contains" / "URL is not" / "URL does not contain".
Type in a domain, a webpage URL, or a term.
I

n the content field, set the content to be displayed if the condition is met.

I

n the default content field, set content to be displayed if the condition is not met (optional, can be left blank).

Press "Publish" and paste the shortcode generated by If-So in your website
Screenshots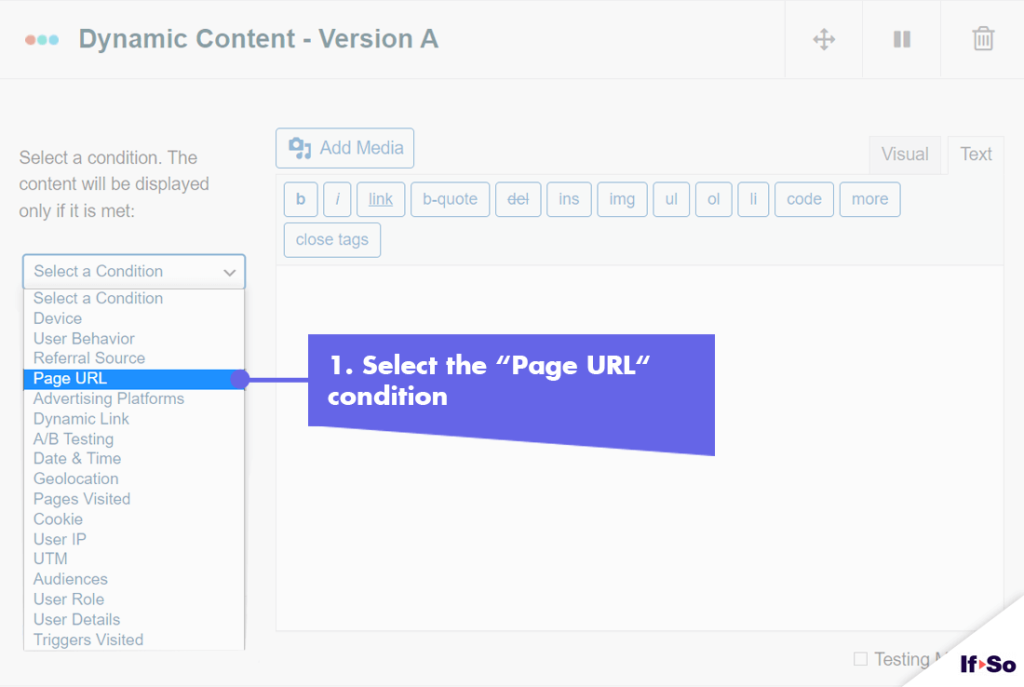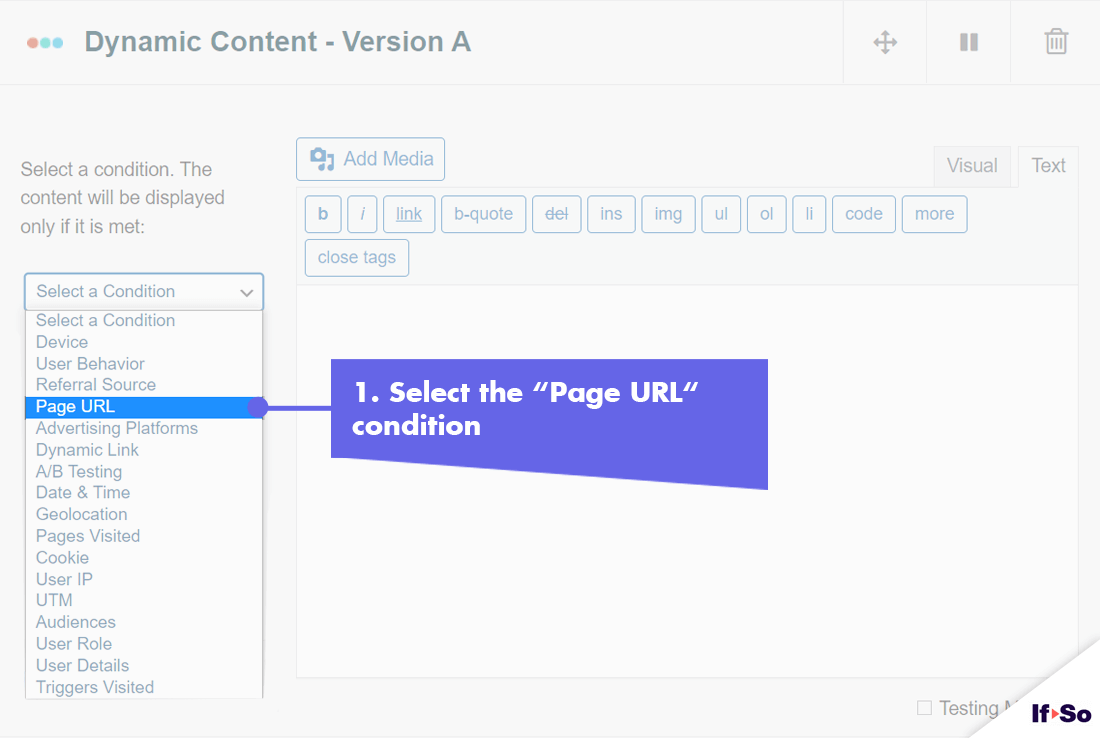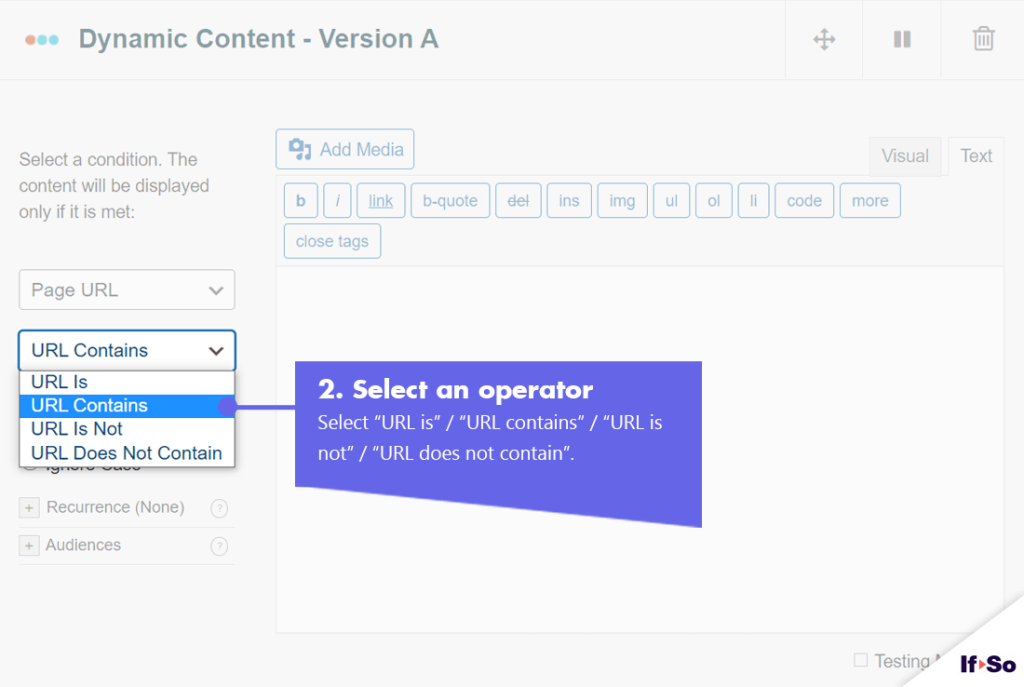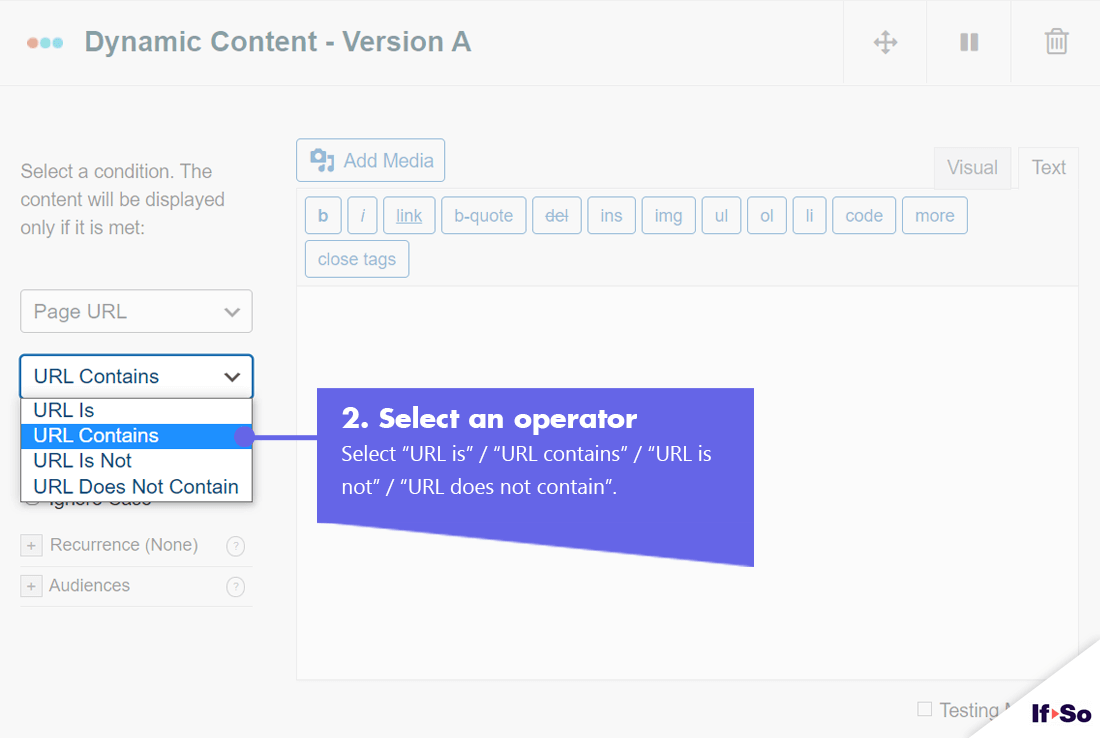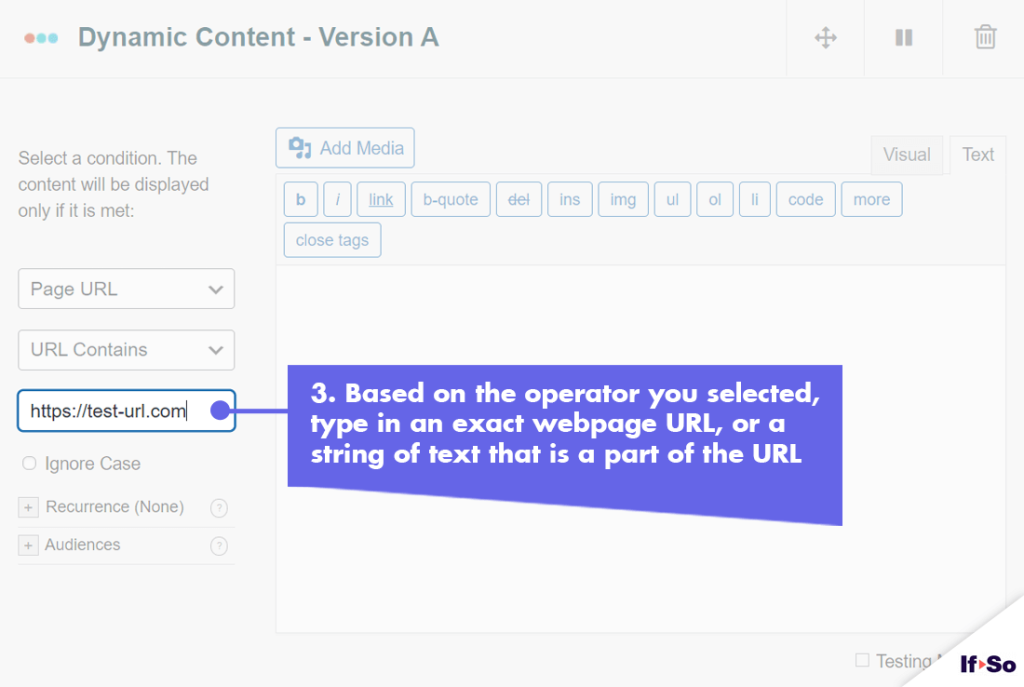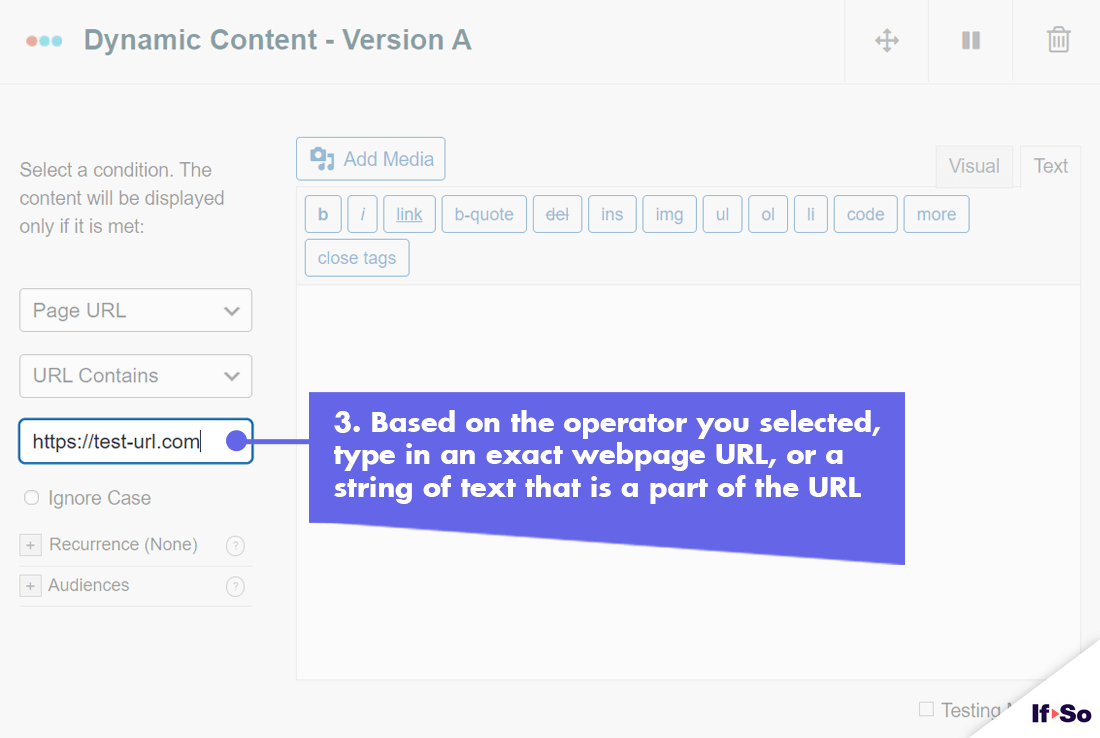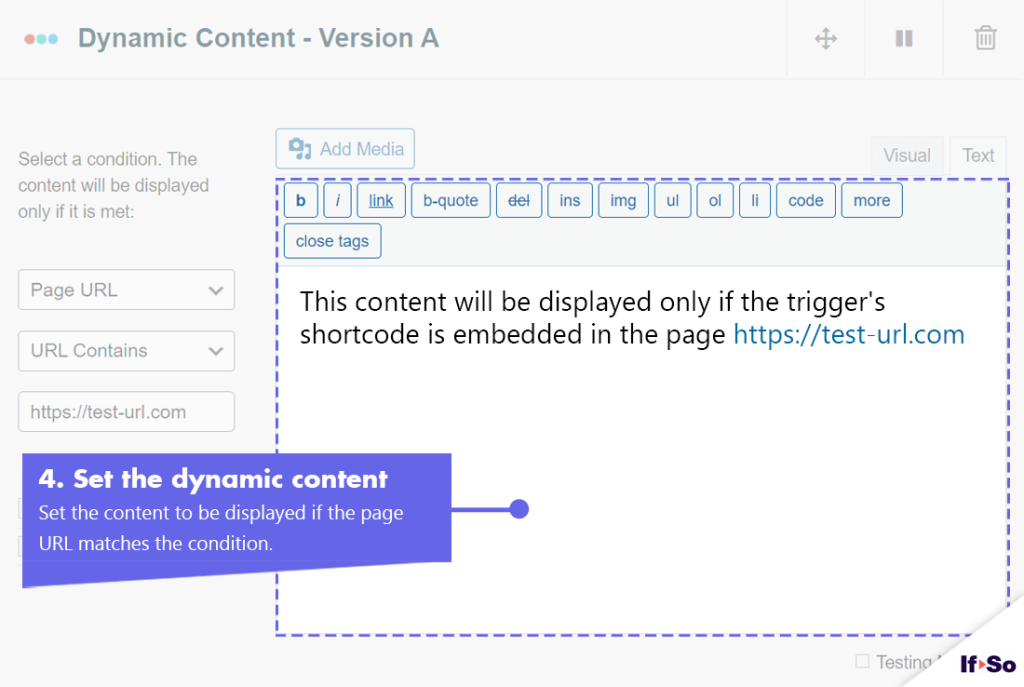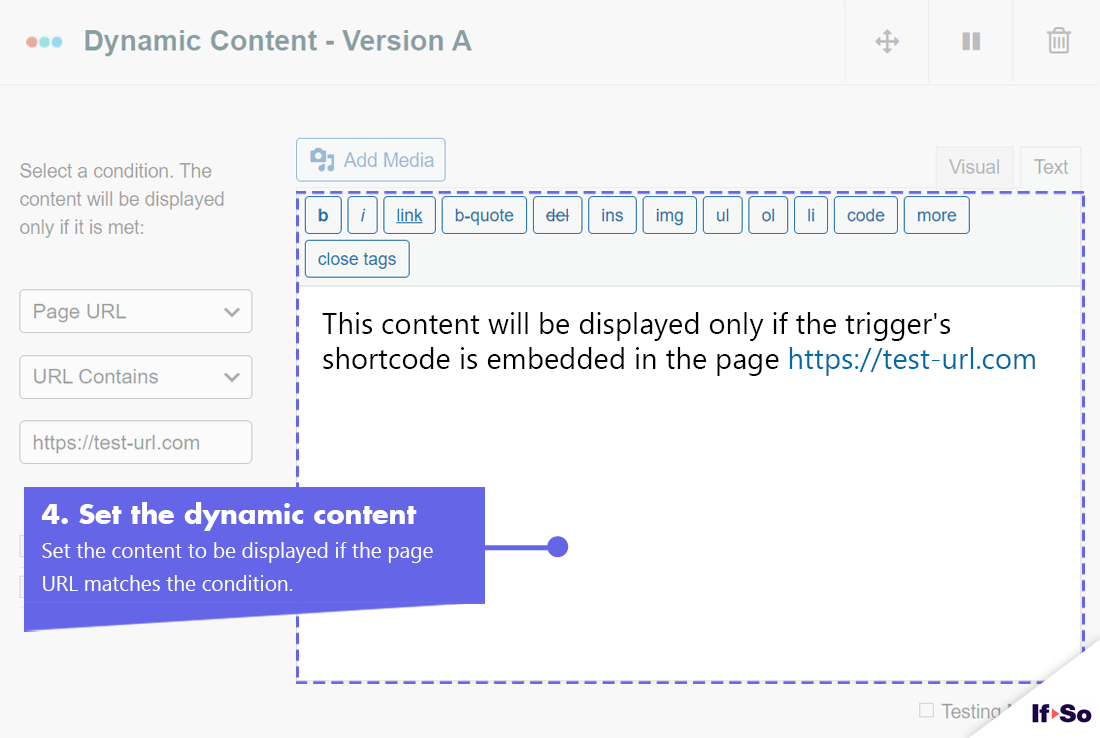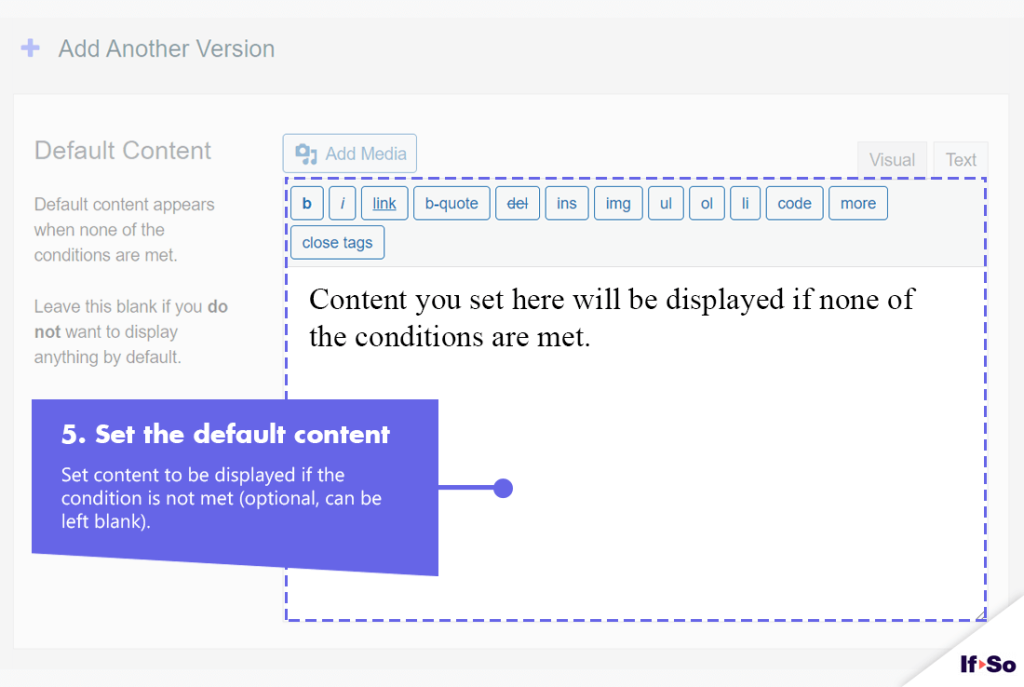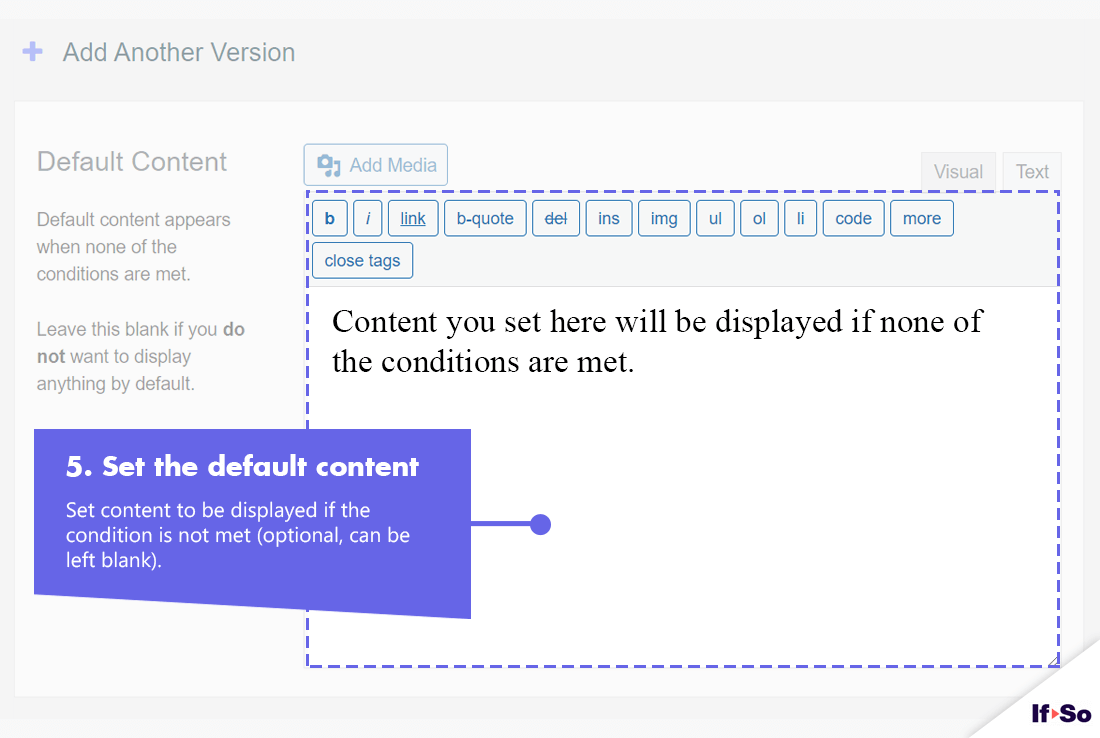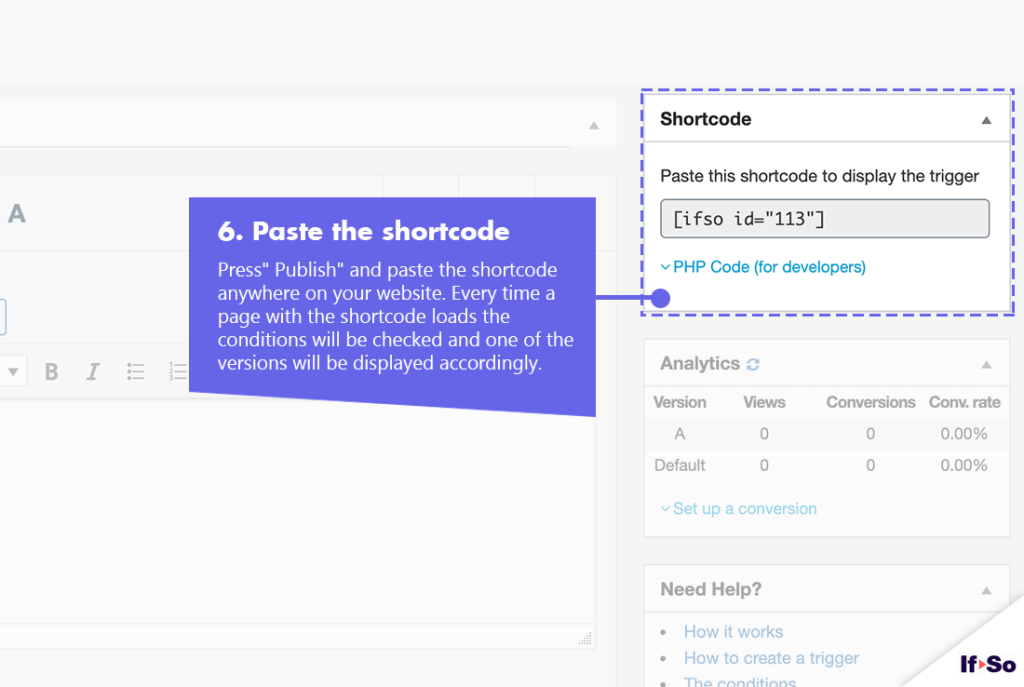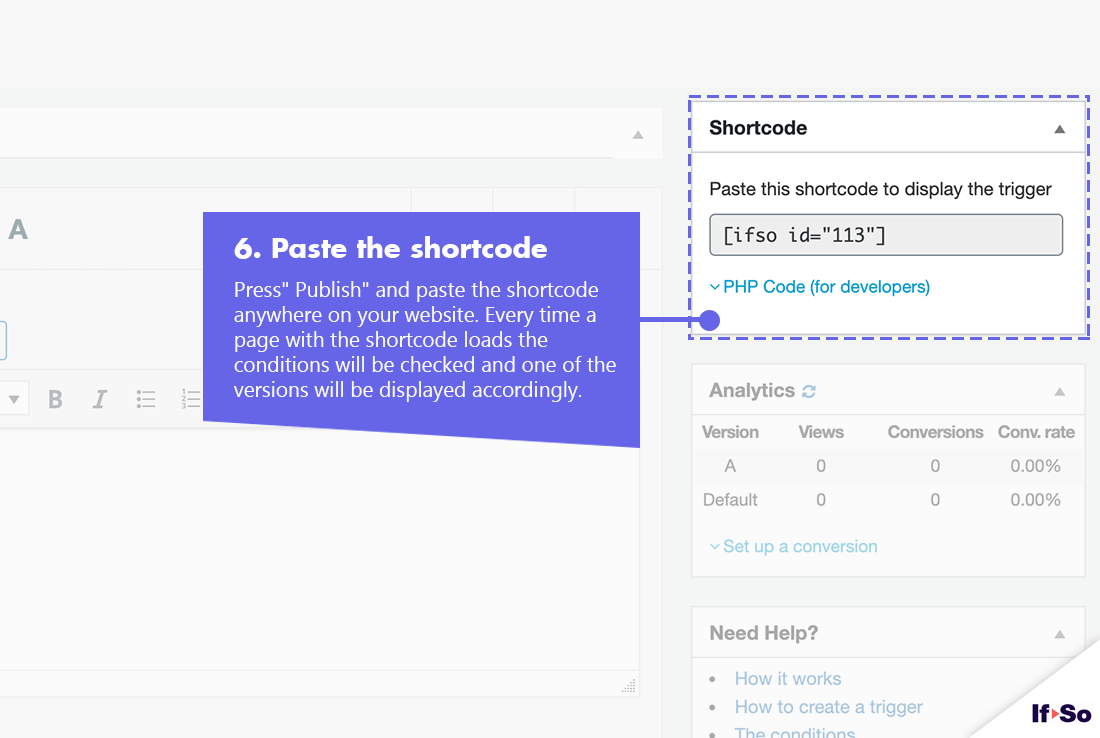 FAQs
Will this work with server and WordPress caching solutions?

Yes.

Whether you are using a caching plugin or server caching, you can navigate to the plugin settings and enable the "Page Caching Compatibility" option. With the option enabled, dynamic triggers will be rendered in a separate request that will take place after the loading of the cached version.

Can I redirect users to a different page based on conditions?