In this article: About the New/Returning Visitor condition | Usage Examples |How does the condition work | Setting up a sequence of content | How to set up a New/Returning Visitor condition
What is the New/Returning Visitor condition?
The "Returning Visitor" condition considers every page visit on every page as a unique visit. Learn how to display dynamic content based on visits to a specific page.
The new/returning visitor condition allows you to add or replace content, depending on the number of pages a user has visited on your site. You can adjust the content you show visitors using this condition to capture more sales and direct your customers to the items they're searching for.
The condition is based on a cookie that tracks the previous visits from the same user to the site. Hence, the condition will only work if the user has visited the site using the same device and browser, and did not clean the browser cookies.
Possible Use Cases
Personalize titles and greetings according to new/returning visitors.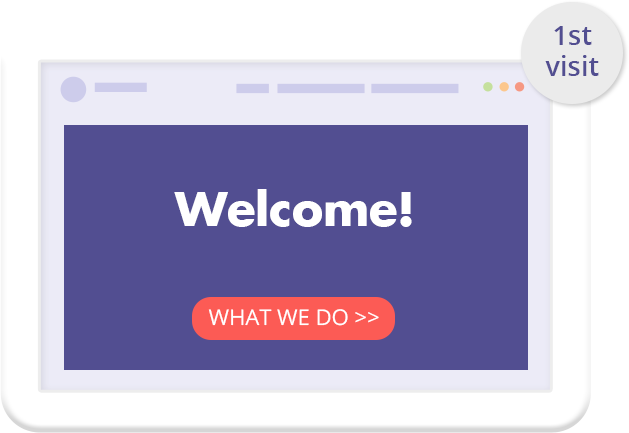 Offer returning visitors special promotions according to the number of visits they've had.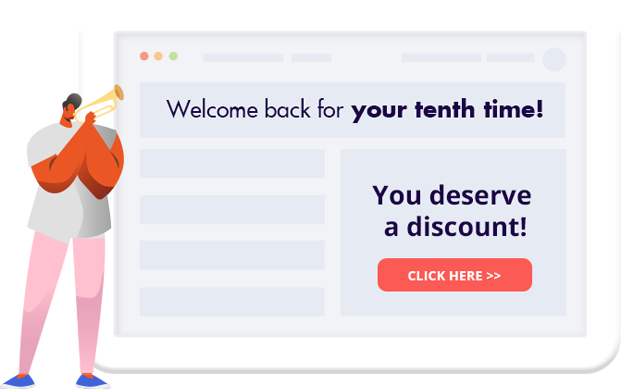 Creating a sequence of dynamic content (show different content every time a visitor visits a page with the trigger)
The returning visitor condition can be used to show visitors a sequence of dynamic content every time they re-visit a page or browse another one.

Creating a content sequence: If-So checks the conditions from A to Z. If the condition of version A is met, version A will be displayed; if not, the condition of version B will be checked, etc.
Based on this logic, when creating a content sequence, the version that should be displayed last (after the higher number of visits) should be ordered at the top (version A). The version that should be displayed right before that should be version B, and so on.
The version that should be displayed on the first visit should be set as the default version.
The chart below is an example of a sequence of 4 versions: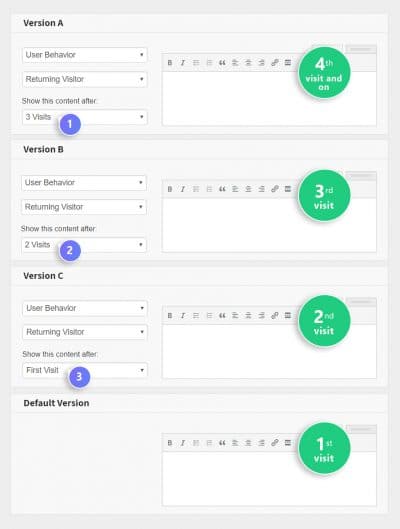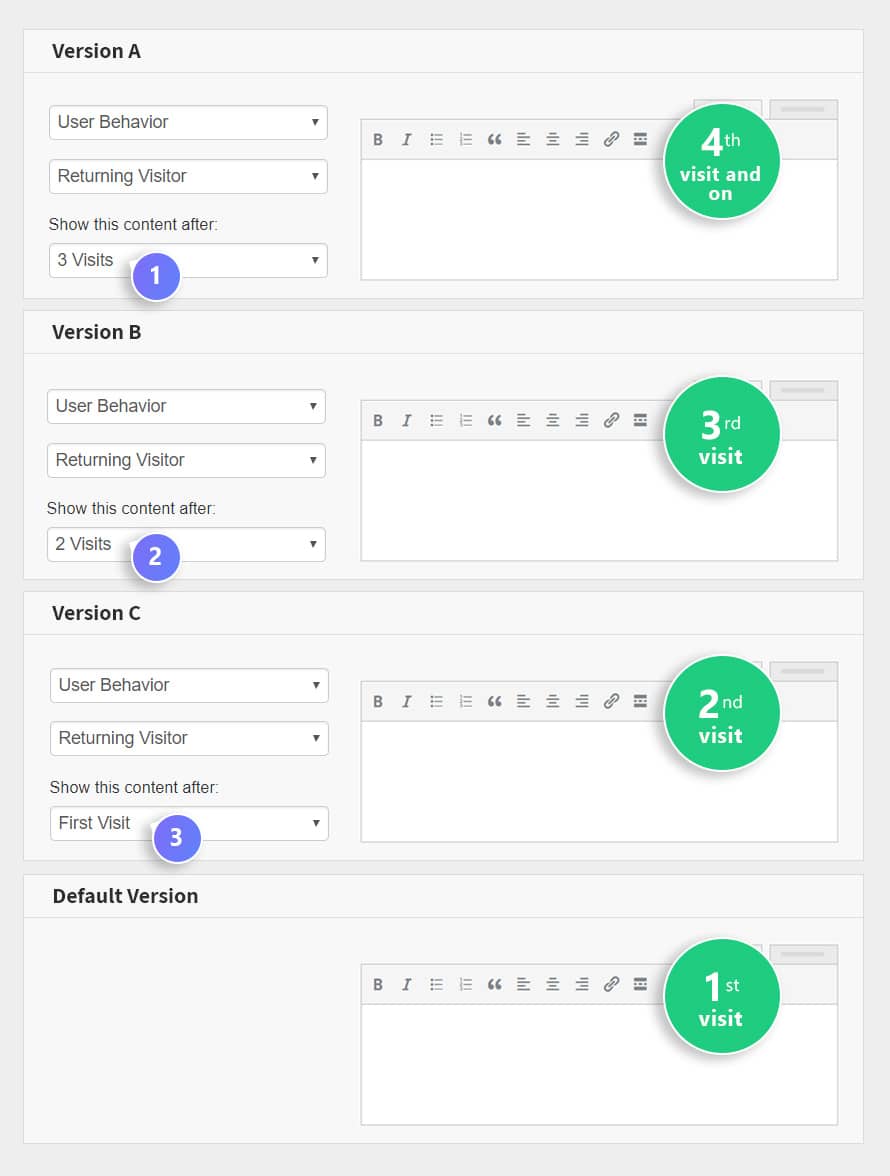 Screenshots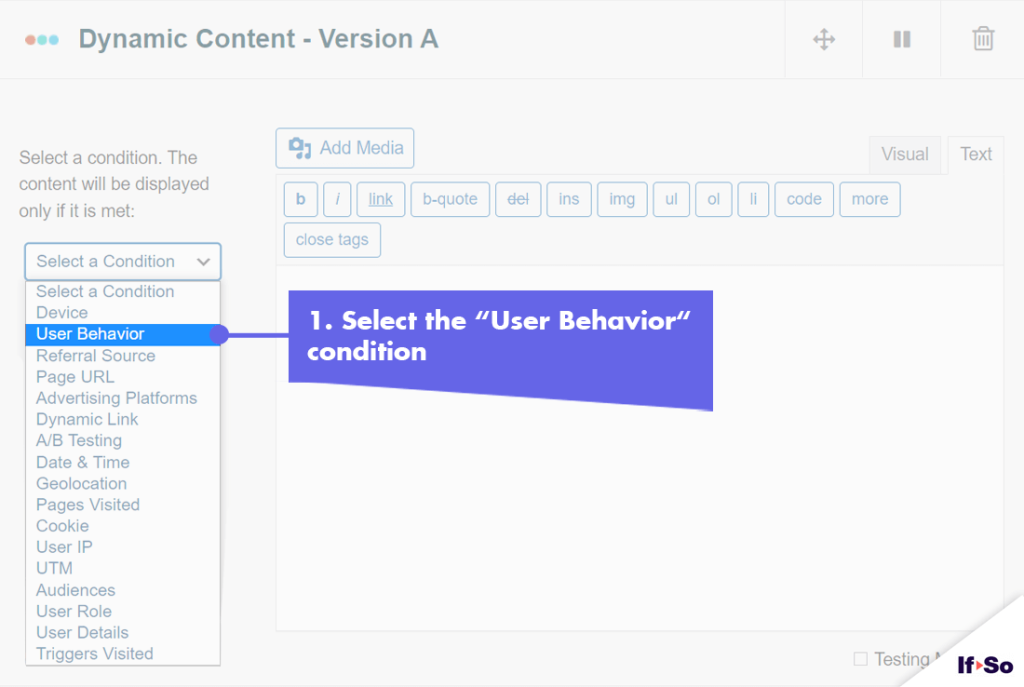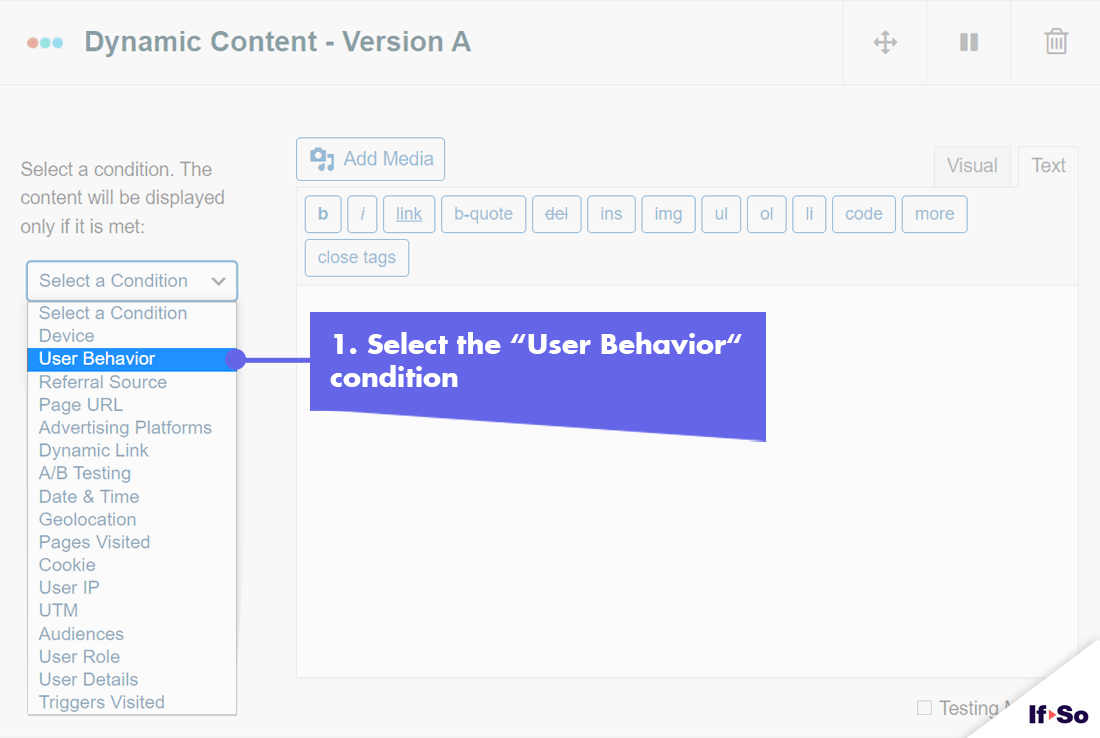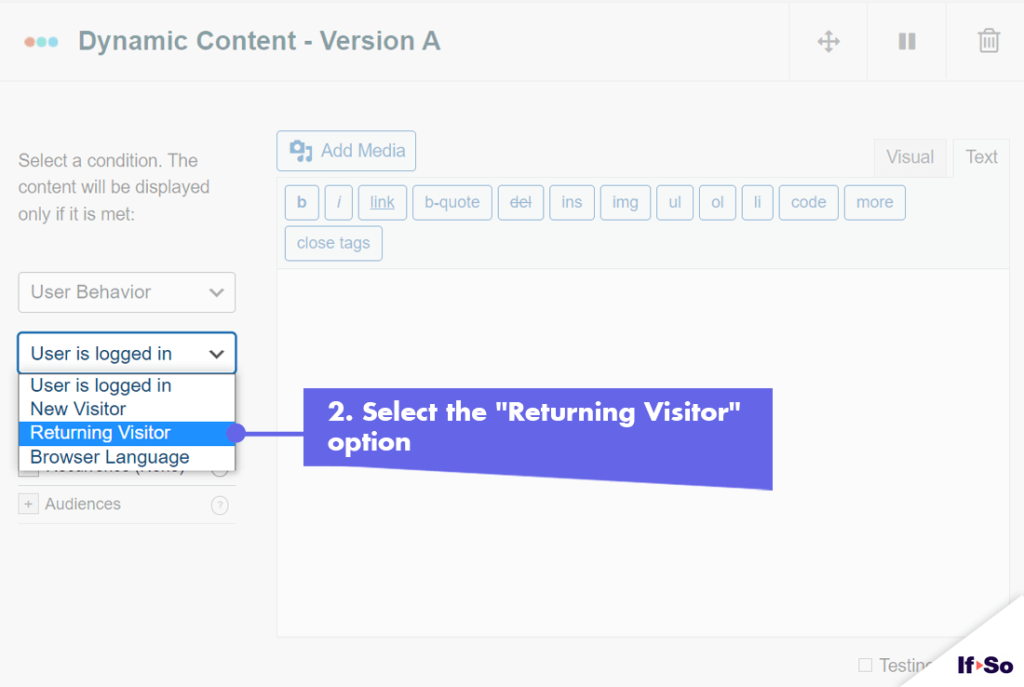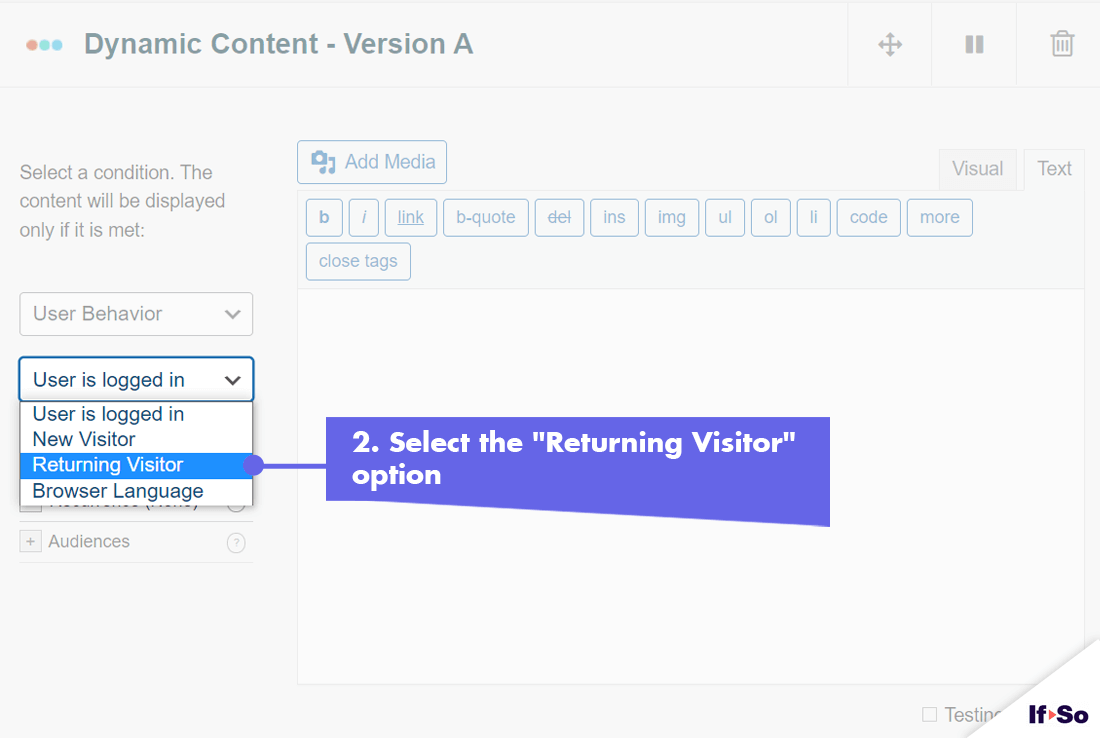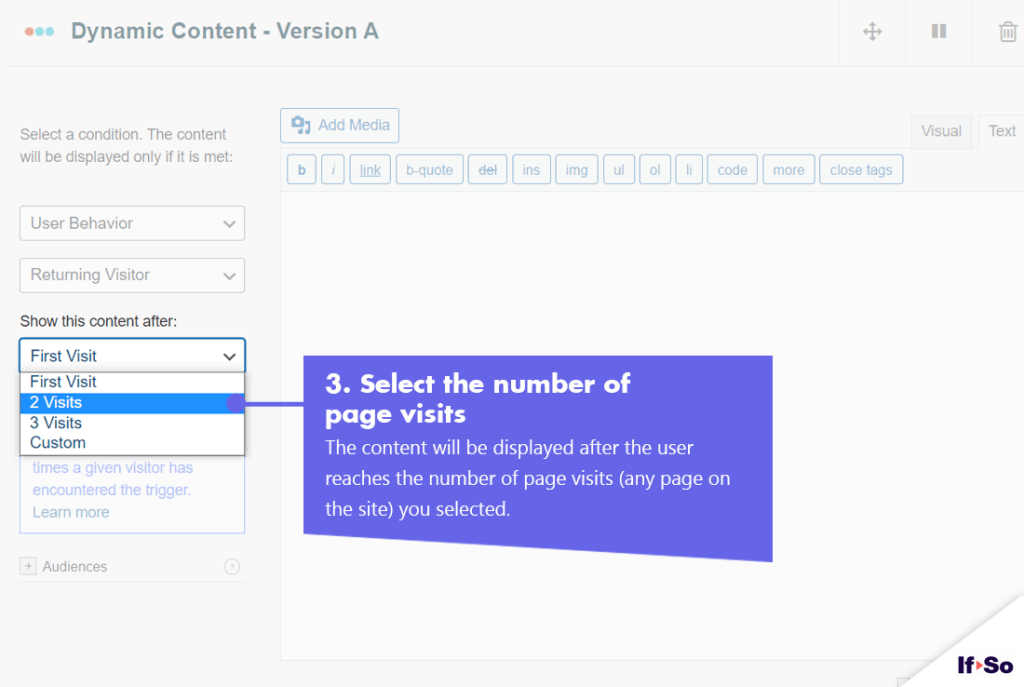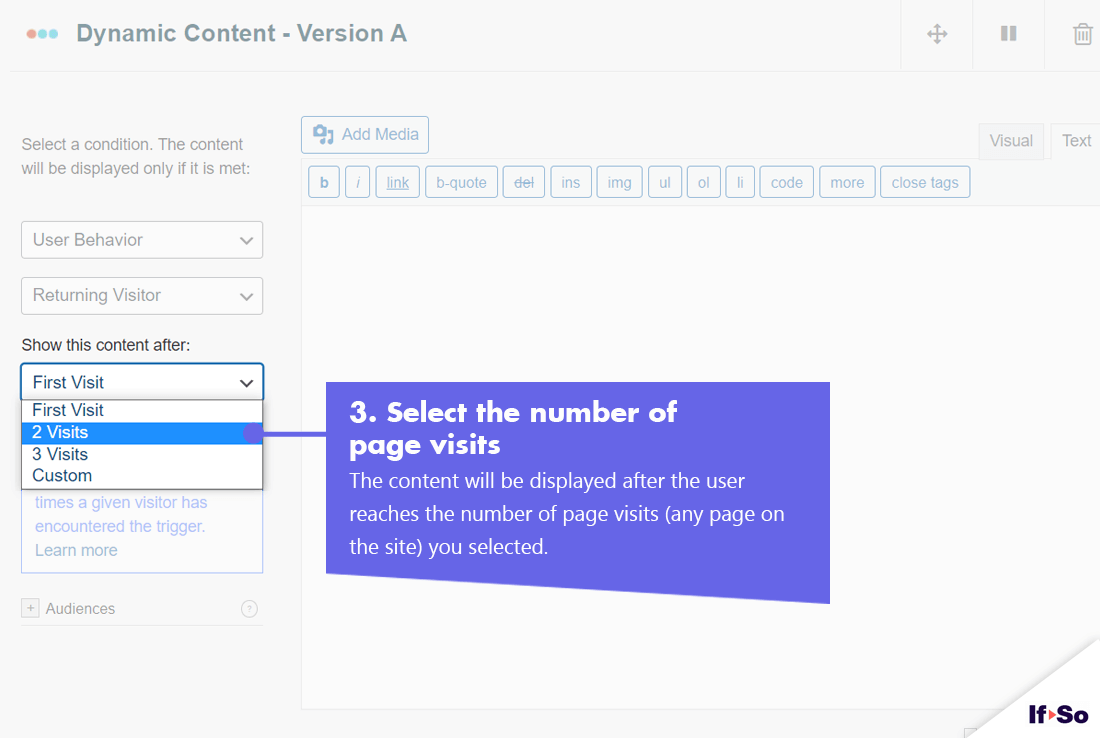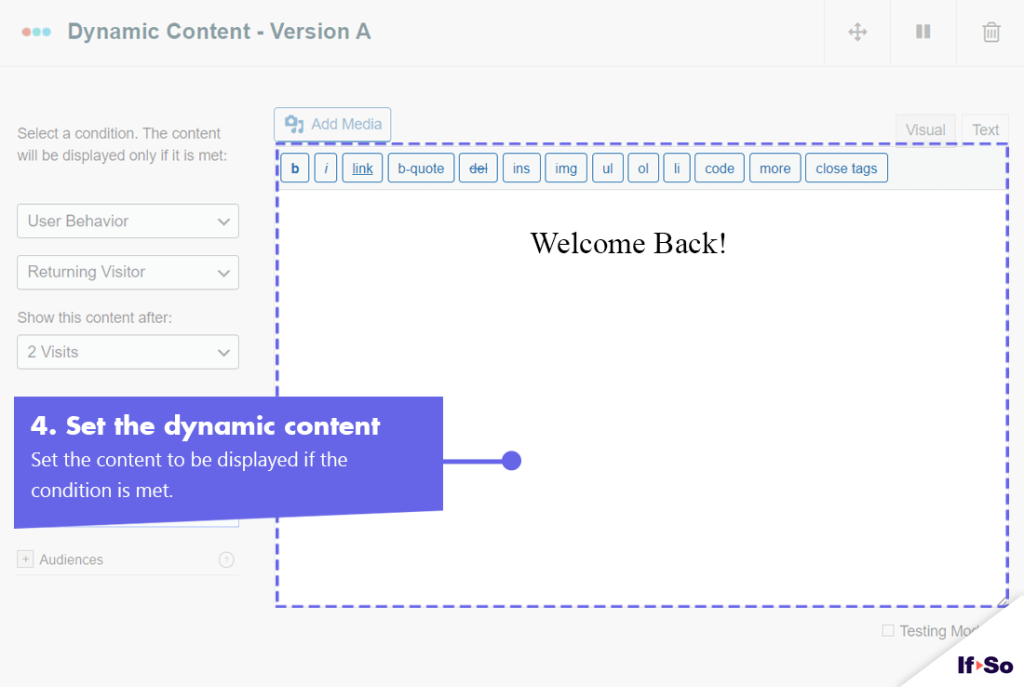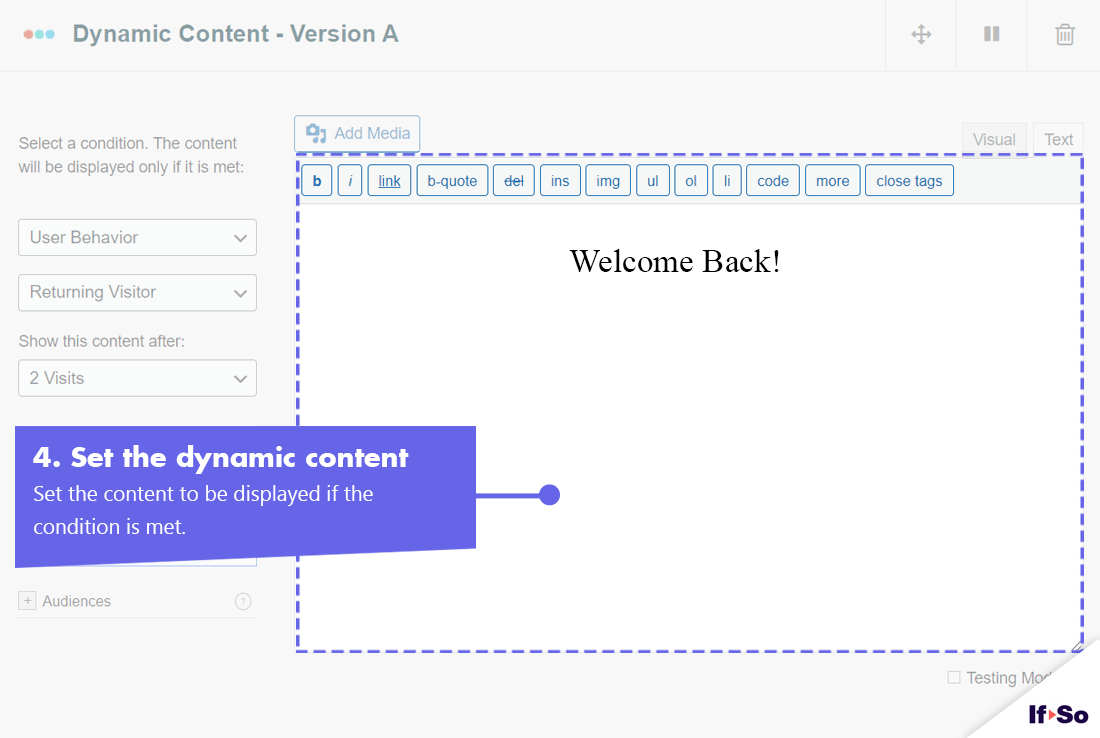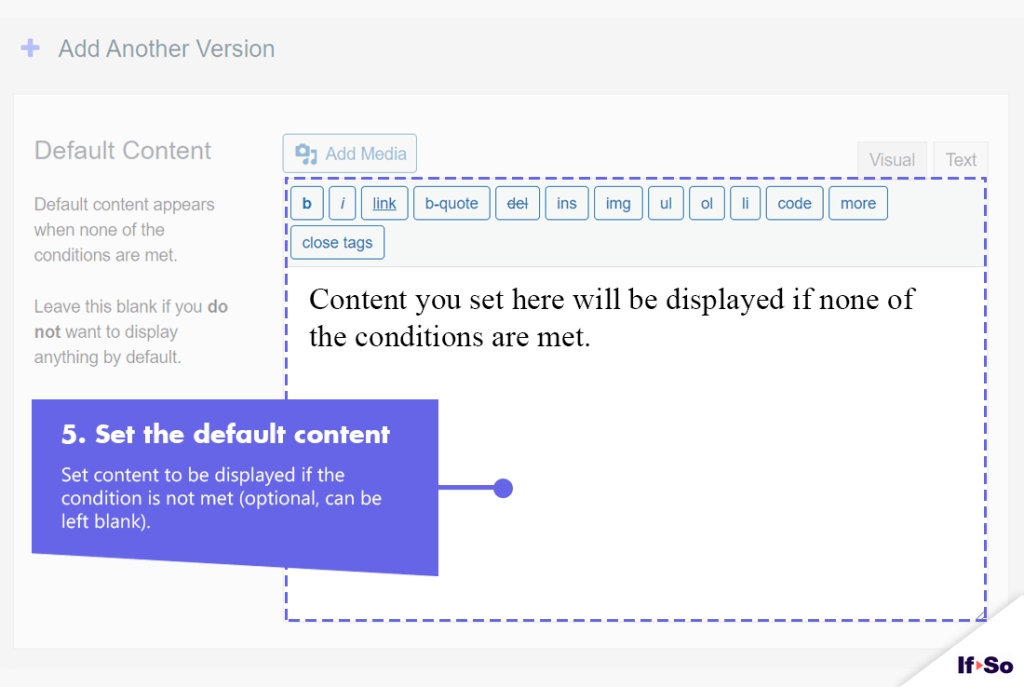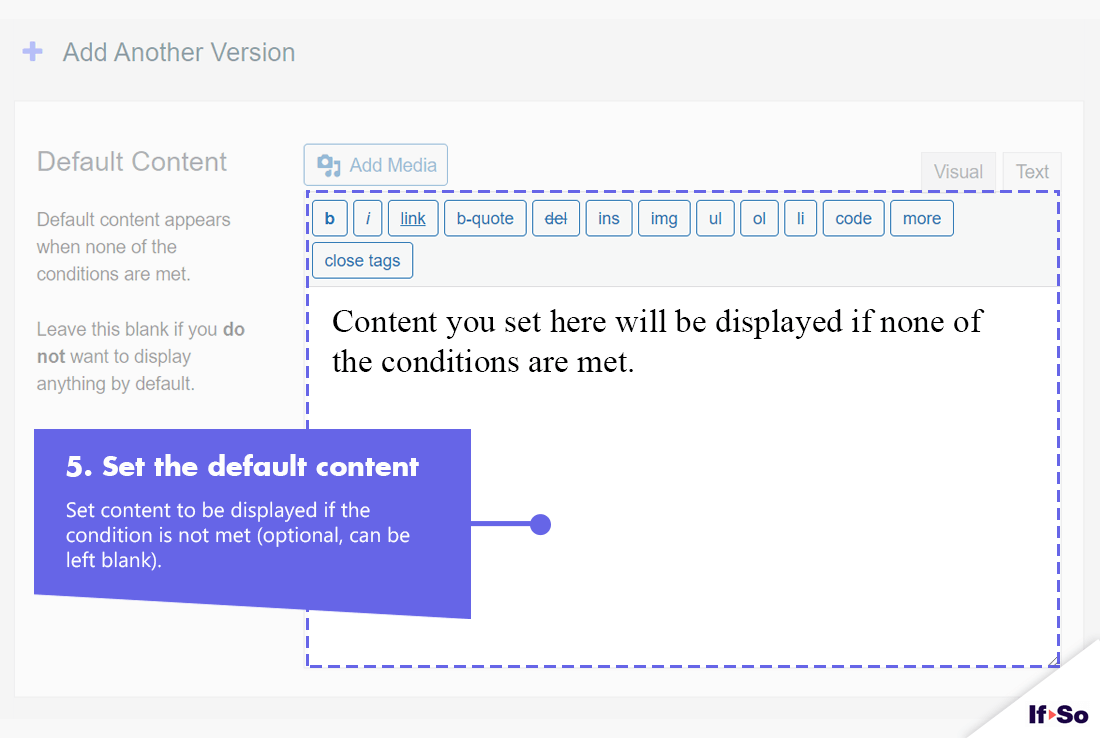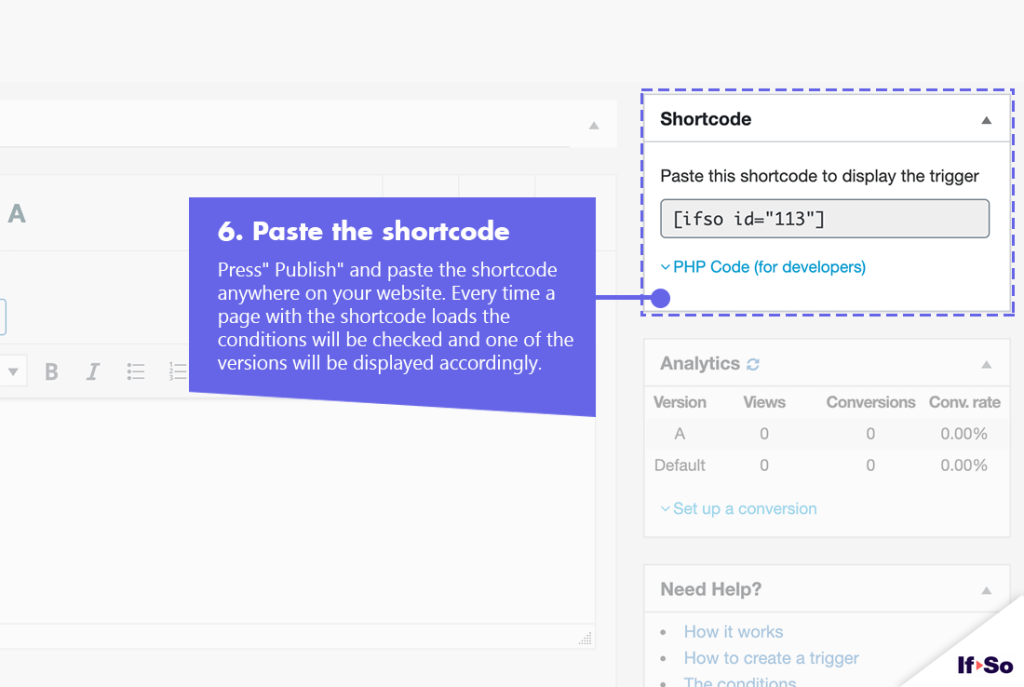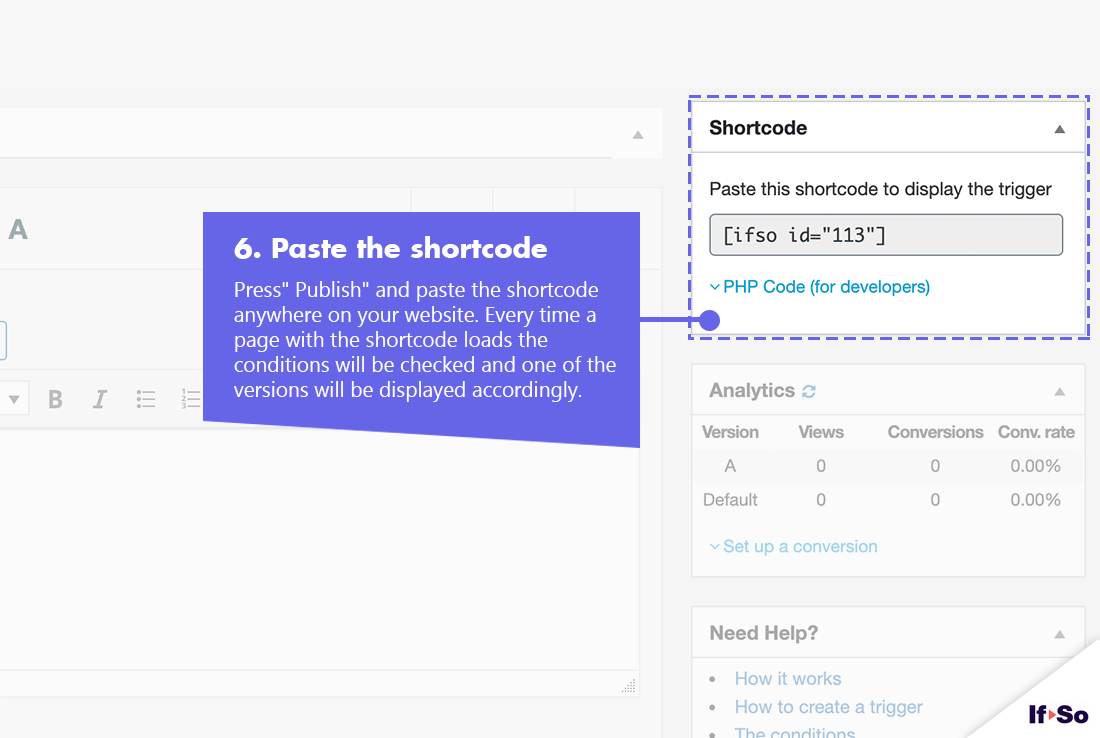 FAQs
Does If-So work with server-side and WordPress caching solutions?

Yes.

Whether you are using a caching plugin or server caching, you can navigate to the plugin settings and enable the "Page Caching Compatibility" option. With the option enabled, dynamic triggers will be rendered in a separate request that will take place after the loading of the cached version.

Is it possible to set up conditional redirects ( redirecting users to different pages based on conditions)?