Content Personalization: Benefits, Examples, and 4 Golden Tips to Get The Most Out of It.
In this article, we will cover what content personalization is, its potential benefits, list some good examples, and provide 4 golden tips to create a personalized content experience.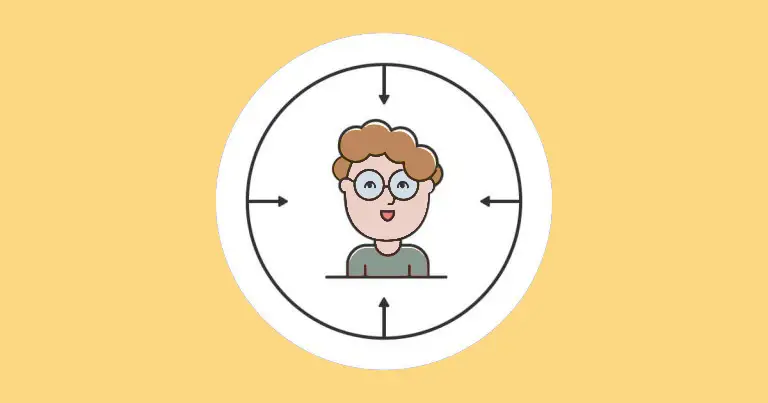 Content Personalization Objectives
Personalization strategy is most effective when it achieves two objectives. First, you must present something of value — either an experience or a product that grabs the user's attention.
Second, the valuable experience or item should be presented at the right time. Timing is key! Content personalization efforts have a greater chance of success when you check both boxes. When done correctly, personalization efforts increase user satisfaction and boost conversion rates and revenue.
How does content personalization work?
There are many tools businesses use to aid in the creation of personalized content. Examples include cookies, location data, logged-in user data points, referral sources, third-party services, and logged-in user data points. This information is then used to create a personalized experience for the user.
Cookies
Cookies can track users' browsing activity. They are stored in the visitor's web browser and can be helpful in tagging and segmenting users, tracking pages visited, and interactions users had on the site.
Location Data
Similar to an "online zip code", IP addresses help locate users. An example of IP address aiding in content personalization is timezone-based content. This location data is how web pages can display the correct local time for customers in various parts of the globe.
Referral Source
Referral sources help you understand which promotions, ads, and features are most effective for driving traffic to your site. Examples of this can include search engine campaigns, social media ads, or personalized email outreach.
Third-party Services
Similar to cookies, third-party services track user browsing activity. Instead of coming directly from your site, third-party services originate from outside sources that don't have a direct relationship with the user. A common example of a third-party service is Google Analytics.
Logged-in User Data Points
This data can be used to track online user experience and enhance the user journey. A great example is If-So integrating with WooCommerce as a perfect way to show tailored offers that correlate with customers' past purchases.
Logged-in user data can be part of the website's storage, as with custom user profile fields and membership integrations, or stored in a third-party database.
Third-party data can be transferred to the site using query strings and Active Campaign integration.
Content Personalization: What's in it for you?
Four key benefits of creating personalized content include increased customer engagement, generation of leads, higher conversion rates, and a boost in revenue.
1. Increased customer engagement
Personalization attracts customers by grabbing their attention and showing something they're interested in. Content personalization helps filter relevant items and keep customers from being bogged down in an avalanche of options. In addition, if customers know a website has items similar to what they already love, they will be more likely to visit and return. Personalized messages result in a lower bounce rate and increased chances the user will interact with the site.

3. Higher conversion
Personalization increases the chance of customer conversion. Conversion refers to the number of people that perform the desired outcome of interacting with your site. Depending on your company, you may want users to opt-in to receive email and communication, fill in personal information, donate to a cause, or purchase a product. The better able you are to provide for the needs of your customer base, the higher likelihood of conversion.
3. Increased sales
So how can personalized content boost sales? Simple steps such as upselling and cross-selling can affect revenue in a big way. While selling to the customer base you already have may seem obvious, these simple actions can have immediate and impactful results. According to a 2022 report, the majority of professionals who cross-sell and upsell say it is responsible for up to 30% of their revenue.
Tips to Implement Content Personalization
Choose the Right Segment
The first thing you want to do is review your analytics reports. Analyze what went well and what needs improvement. Opportunities for improvement could include pages with high bounce rates for users arriving from a certain referrer as well as users from countries with low conversation rates. In other words, look for segments in which the dynamic content will be most effective. This will help you know where to put your effort and what to focus on.
Keep it Simple
Small changes can have a significant impact. Businesses can tailor customers' experience with web pages, emails, and digital ads by customizing little things here and there. Changing the content displayed to each user can be as simple as a word, picture, or time alteration. Staying away from complicated changes will prevent future problems and help you manage and control content in the long run.
Use the Right Tech
Choosing the right tech for your needs is crucial. Quality tech is simple to use, works with Page Cache, and integrates with other plugins and functions you have on your site. The right tech will be affordable, allow for results tracking, and have minimal effect on loading speed.
Measure the Success
In order to know whether your website personalization is successful, you need to analyze the data that will provide insight into what is and what isn't working. Analytics for dynamic content help you know what to change and what personalization efforts provide the biggest impact. You need to know how many times each version was viewed and how each affected the conversion rate of your website. The If-So plugin offers easy dynamic content tracking with no coding required. We'll discuss how If-So can simplify metrics later on in the article.
Examples of Website Personalization
There are endless actions you can take to personalize your website. Below are some of the simplest yet highly effective changes you can make to customize your content that results in immediate, improved results.
Tailor the landing page to the user's search term in Google Ads campaigns.
Matching the landing page's title to the user's search engine results will help customers find exactly what they are looking for.
Show different content to new and returning customers.
The first time a user clicks on your site, you can give an overview of the company. Additional site visits could show "Welcome back!" messages.
Customized content by location
An easy way to grab a user's attention and gain their trust is to display their home flag and match the showing reviews in the visitor's native language.
Another way If-So can personalize customer experience is by offering discounts to users from a specific location based on local holidays and events.
You can highlight specific products depending on the area the customer hails. For example, Floridians are more likely to buy sunscreen, while those from Seattle might be looking for a raincoat.
Personalized content can also be as simple as showing an event time based on the user's time zone. If-So makes catering to customers around the globe simple.
Provide special offers to users who originate from a specific social media post 
Another simple way to personalize your website is by providing special offers to site visitors who originate from a social media ad like Facebook. Motivating customers to connect with your brand on multiple platforms gives you more face time with them and improves rapport.
Upsell, pop-up, and cross-sell to customers based on previous purchases
You can upsell and cross-sell based on products a user has added to the cart. We've seen them before, a pop-up ad sporting the exact pair of shoes you considered buying online last night. When you use If-So, you can quickly remind customers of what they've left behind in the cart and cater to their experience based on previous purchases or almost purchases.
Looking for more personalization examples?
More examples of how If-So can up your website personalization game can be found here, where you can filter If-So templates and examples by content type, goal, topic, and conditions.
How to Measure Content Personalization Success
Measuring the performance of personalized content is crucial. You need to know if your personalization efforts are working in order to improve results and make changes that keep your website moving forward.
Google Analytics is an effective tool you can use to measure personalization success. You can use this tool to track when a version of your page is displayed. You can then segment the reports into groups to compare behavior of users who saw each version.
If-So also allows you to track the success of website personalization but in a simpler way. To measure personalized content, you need to track how many times each version was shown, under which conditions, and how it affected the results. If-So simplifies tracking metrics by offering a built-in analytics system that automatically counts how many times each version was viewed. You can track customer conversions by instantly pasting a simple shortcode on the thank you page. If-So will also calculate the conversion rate for each version of your page. Companies can sync their content with the analytics system and set an event that will fire when the version is displayed. This results in a report containing all the relevant data you're looking for.
Summary
Content personalization can boost your business. Personalization efforts bring benefits such as improving the customer's experience and engagement, higher conversion rates, and increased revenue.
Tips for implementing content personalization include choosing the right segment, keeping the personalization strategy simple, using the right tech, and measuring success.
Personalization plugins like If-So can simplify content personalization and boosts conversion rates. It can help you create content catered to your target audience easily and reap all the benefits personalization offers without coding. If-So is compatible with caching and other WordPress plugins and offers built-in analytics.
Click here to try out WordPress's #1 personalization plugin for free, and start personalizing content today!
Related Articles