If-So 1.4.2: Import and export triggers, an easier way to edit triggers, and more…
Version 1.4.2 is focused on a better user experience. In this blog post, we highlight the main features of the new version.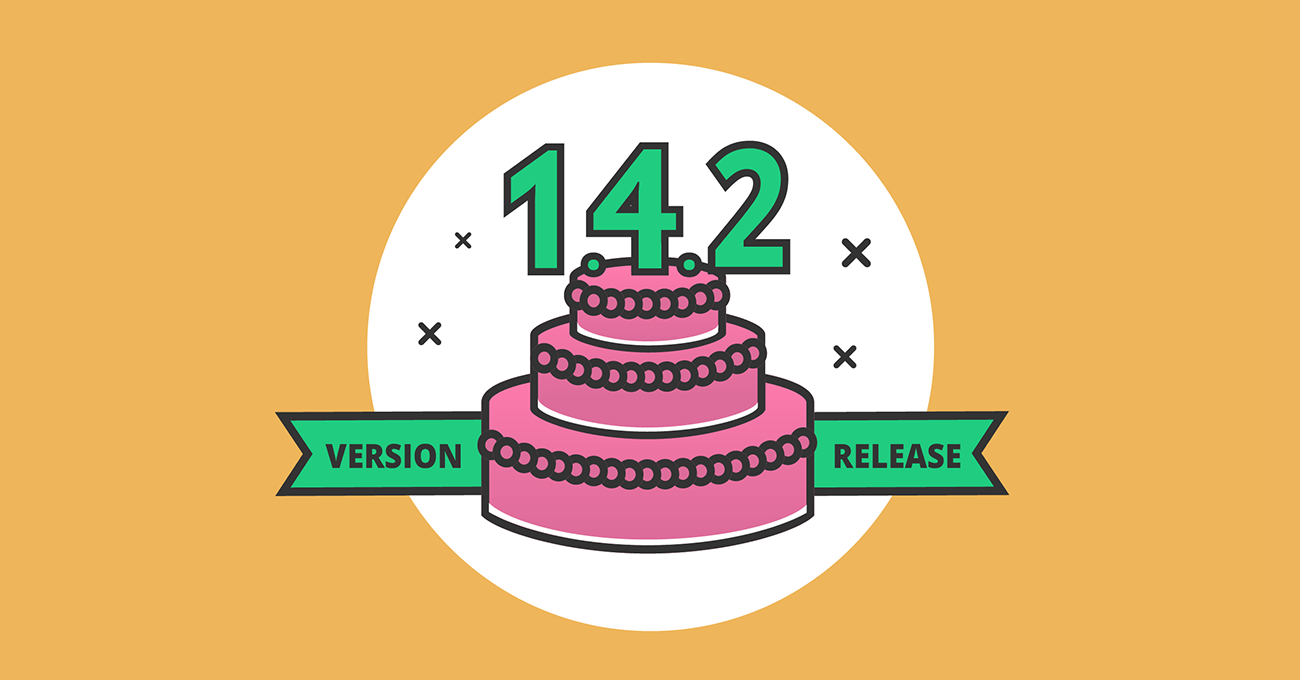 Import and Export triggers from one property to another, or just save them on your drive for future projects
We value your time! The new Export & Import option allows you to save triggers and implement them on other web properties.
To export a trigger, simply go to the "All Triggers" list and hover over a trigger, then click the "Export" button. A file with the same name will be automatically downloaded to your PC.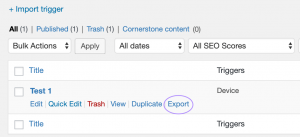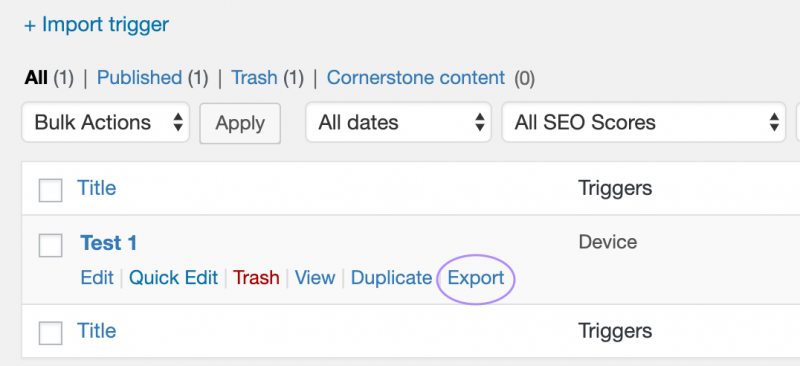 To import the downloaded trigger press the "+ Import trigger" button on the top of the "All Triggers" list. The trigger will be uploaded as a draft version that you can edit and publish anytime.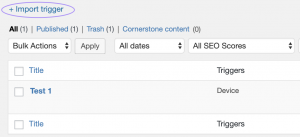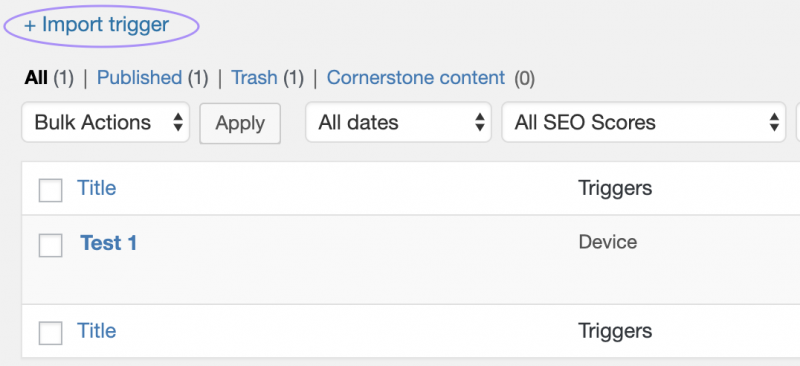 "All Triggers" modal on page and post editor
Implement your ideas for dynamic content on-the-go! A new button that opens a modal box with a list of all your triggers was added to the top of the classic editor. Use this modal to edit or add a new trigger without having to open a new browser tab or exit the page you are editing.


This will save you time spent entering the plugin menu, searching for the needed shortcode and then opening the editor once more. At the moment the feature is only available for the Classic WP Editor, but we are working on making it compatible with Gutenberg, Elementor, Divi and other page builders.
Implement If-So on your website right now and raise the productivity of your pages for free.
Related Articles
Related Articles