Conditions/features in use: Geolocation DKI shortcode
People in United States love If-So!
In this example, we display the user's location using a country DKI shortcode.
[ifsoDKI type='geo' show='country']
Other shortcode options allow presenting the user's continent, state, city, or time zone. More about the Geolocation DKI Shortcodes.
How we did it
It couldn't be simpler; we just pasted the Country DKI shortcode into the sentence.
The shortcode inherits the style from the wrapping element.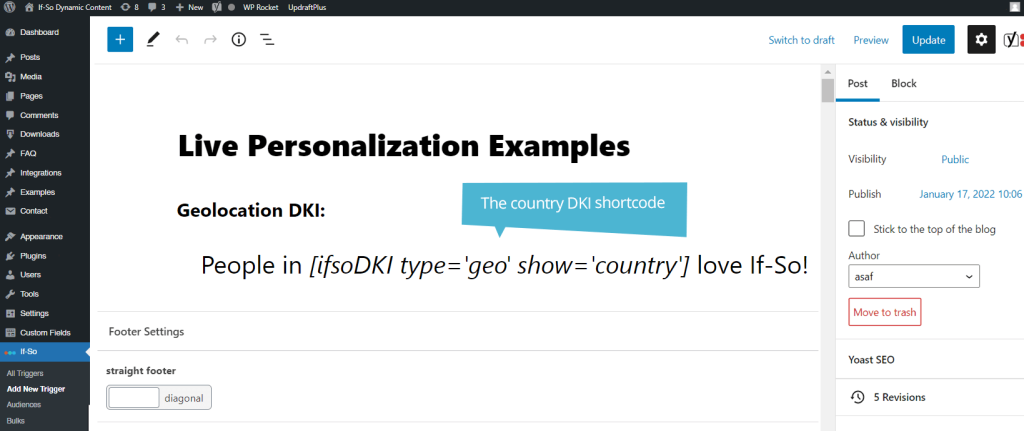 ^ Close