To pay with a credit card, please follow the steps below:
Log in to your account (the user name is the email you used to sign up for the free trial)
Make sure your cart is empty
Click here, choose the a plan, and proceed with the checkout process.
After filling-in your details you will be redirected to a PayPal page with an option to pay using a credit card.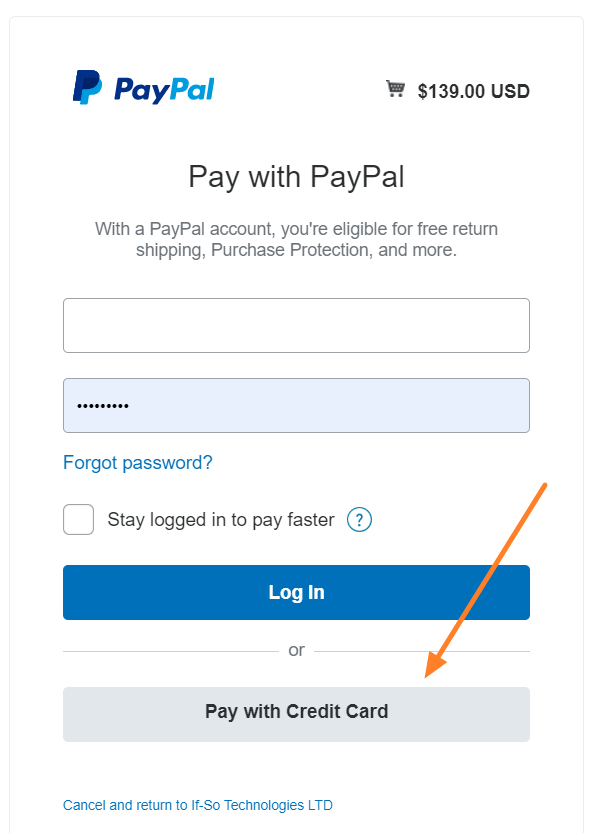 Please NOTE: When you pay with a credit card, the subscription will not renew automatically after a year.