A dynamic trigger consists of a default version, and at least one dynamic version. The dynamic version will be displayed if a condition you set is met. The default version will be displayed if none of the conditions of the dynamic version are met.
How to create a trigger:
On your WordPress dashboard go to If-So → Add New
Enter a title. No pressure, the title is for your own personal use and will not be visible to visitors
Set the condition to display Version A. Version A will be displayed only if the condition is met
Set content for Version A
Fill in the default content (optional). If you fill in the default content, then that content will be displayed if none of the conditions are met. If you leave the default content blank, then nothing will be displayed.
Press "Publish".
Copy and paste the shortcode wherever you want to display the trigger's content (on pages, posts or widgets).
* If you are a developer and would like to embed the trigger directly into page templates – press "PHP code (for developers)" and paste that code into your files.
How to create a trigger with more than one dynamic version
Click on "+Add another version" located under the Version A content block
Repeat Steps 3 and 4 for the new version (Version B)
You can add as many dynamic versions as your heart desires. Version B's condition will be checked only if Version A's condition is not met. The Default Version will display if no conditions are met.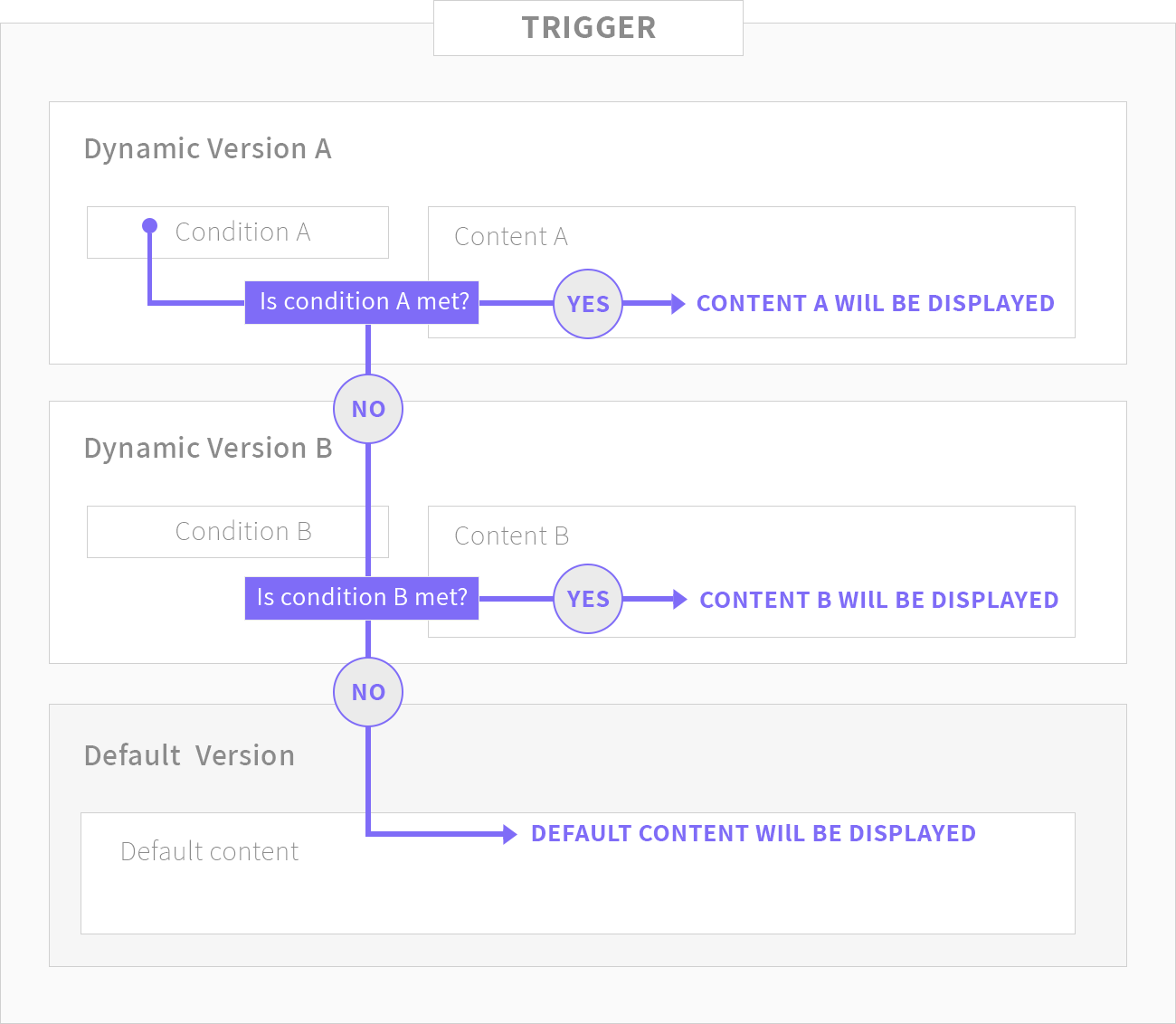 Frequent Questions
Can I set dynamic content to be displayed only when multiple conditions are met?

Yes.

Though the option to display a dynamic version based on multiple conditions is not built into the plugin interface, the same result can be achieved by nesting shortcodes. ie. creating a trigger and pasting its shortcode within a dynamic version content field of another.