This condition allows you to display dynamic content based on the IP address of the user visiting your site. Make your visitors feel welcome by offering dynamic content like a greeting in their language, or you can offer auto-translation of your content to capture more conversions with content your visitors can easily comprehend.
Customize their experience even further by showing them time-sensitive offers or special deals.
How to set up a User IP condition
*Elementor or Gutenberg user? This condition can be used to set up a conditional element or block (Learn more: Gutenberg | Elementor).
On your WordPress dashboard, go to "If-So → Add New Trigger".
Click on "Select a condition" and select "User IP".
Select an operator: "IP is" / "IP contains" / "IP is not" / "IP does not contain".
In the content field, set the content to be displayed if the condition is met.
In the default content field, set content to be displayed if the condition is not met (optional, can be left blank).
Press "Publish" and paste the shortcode anywhere you want on your site.
Screenshots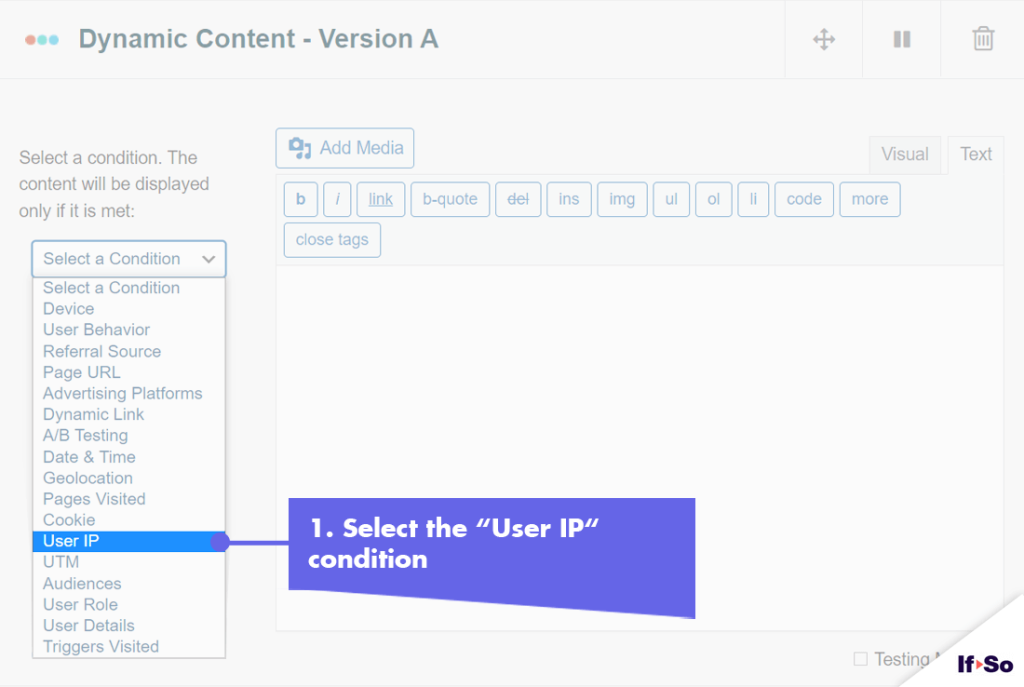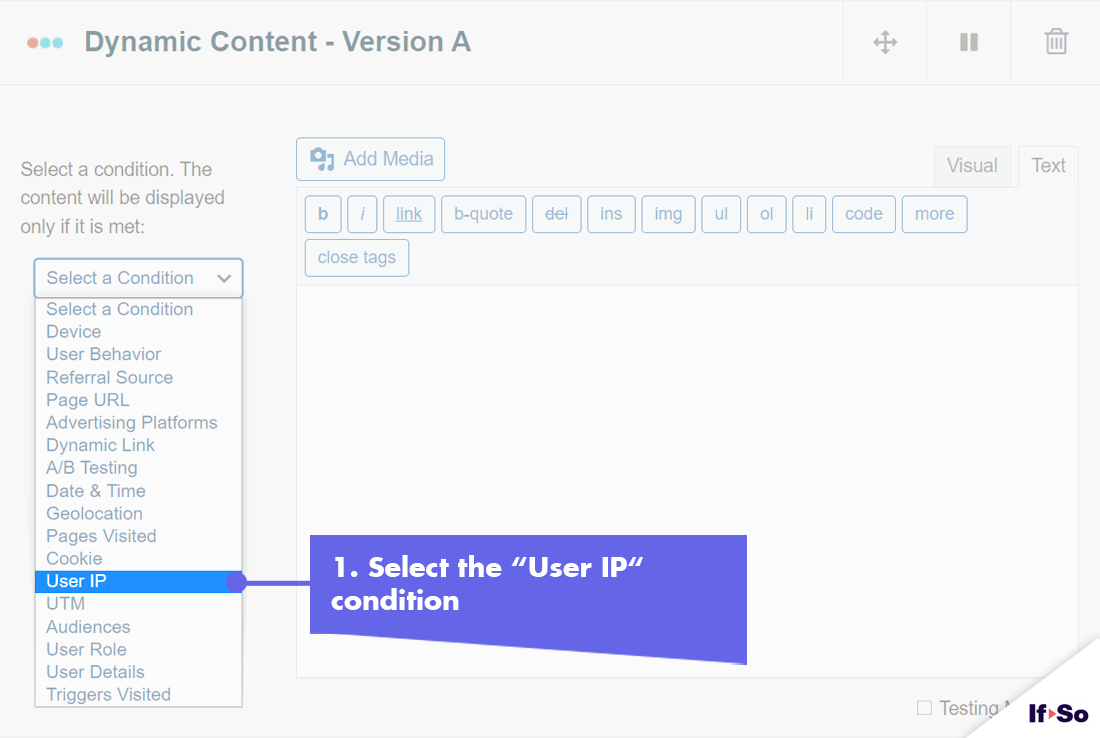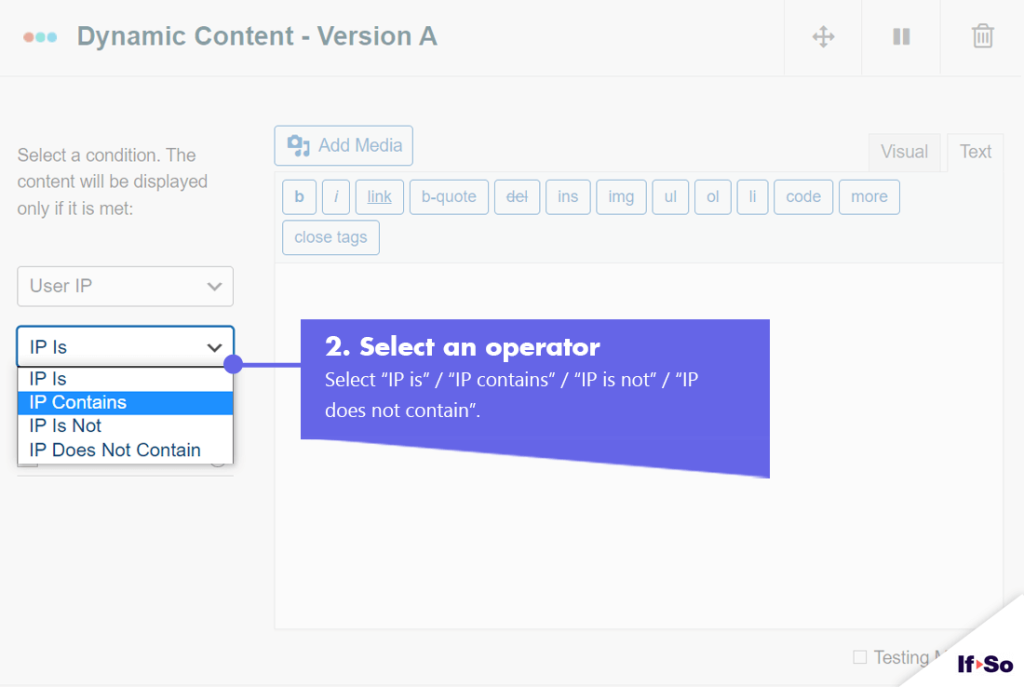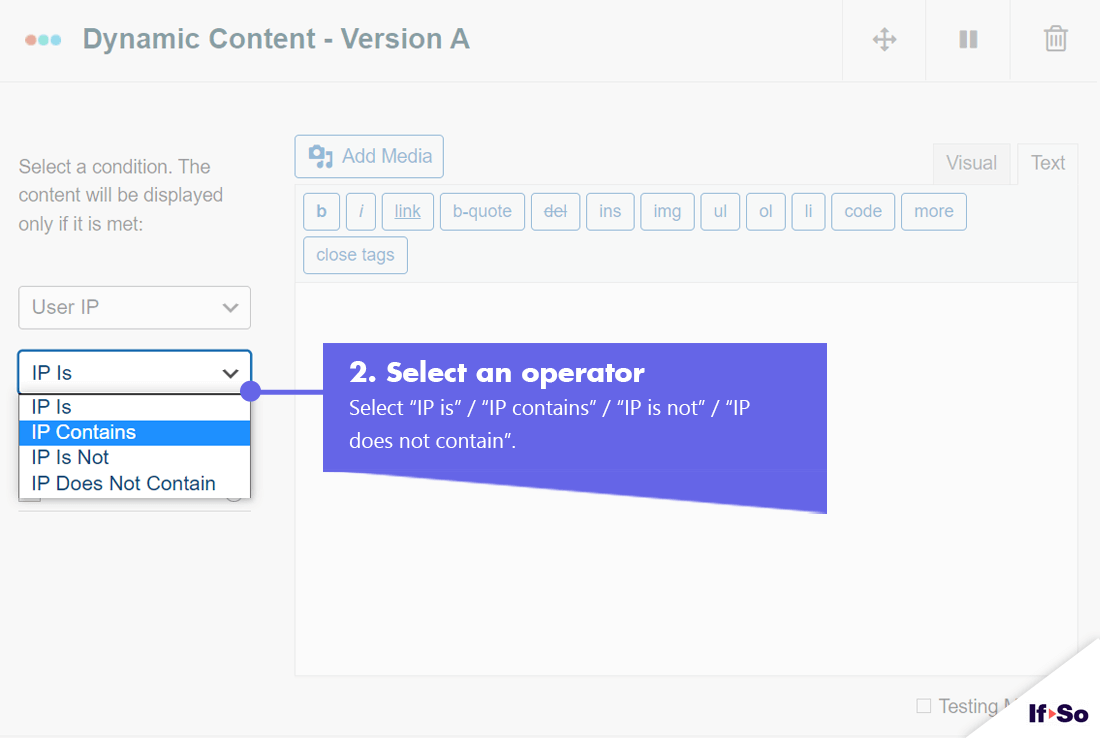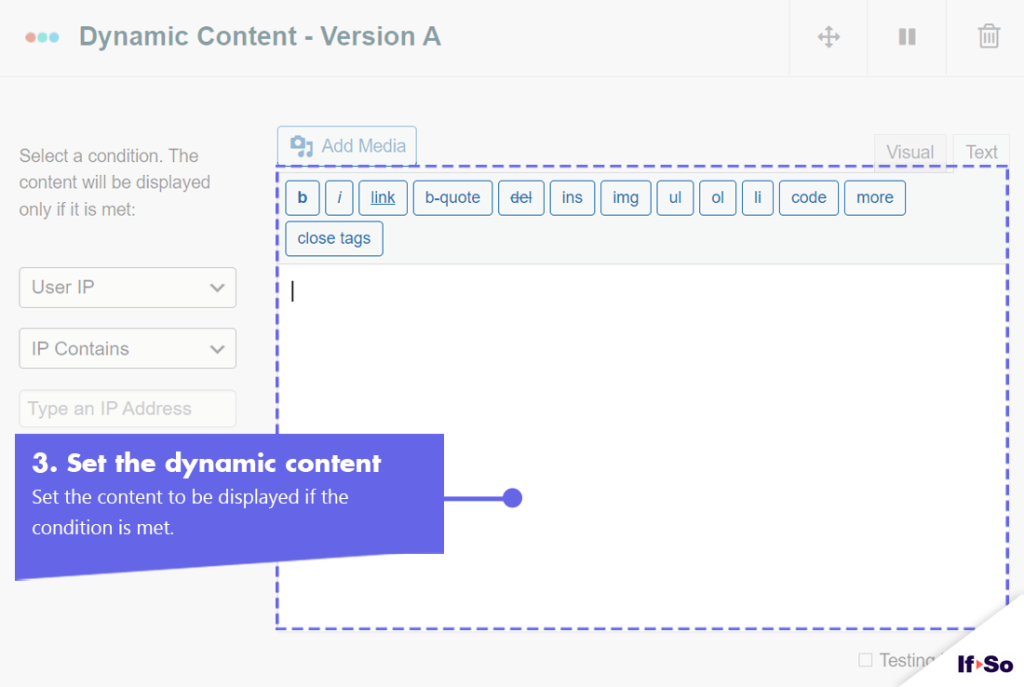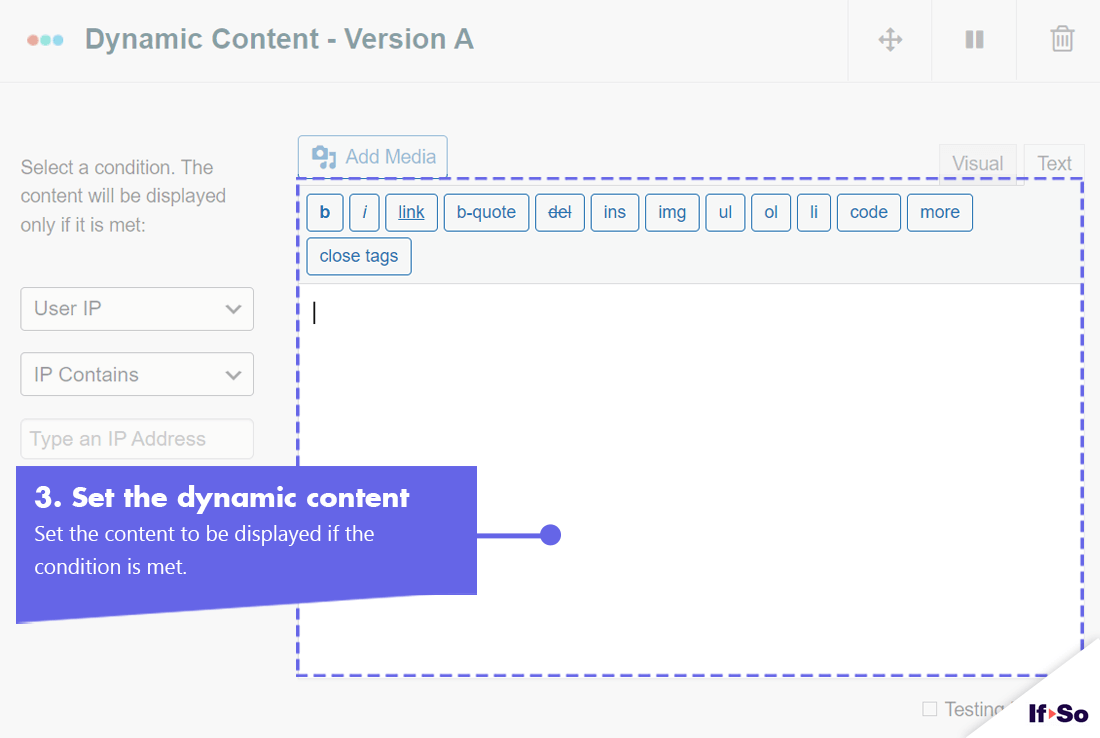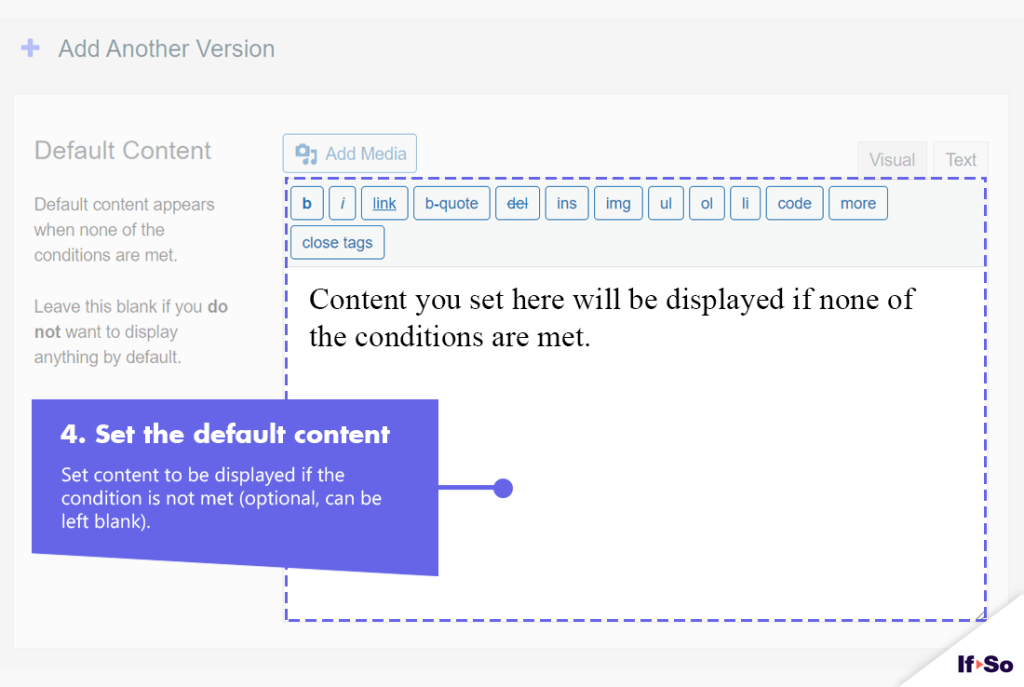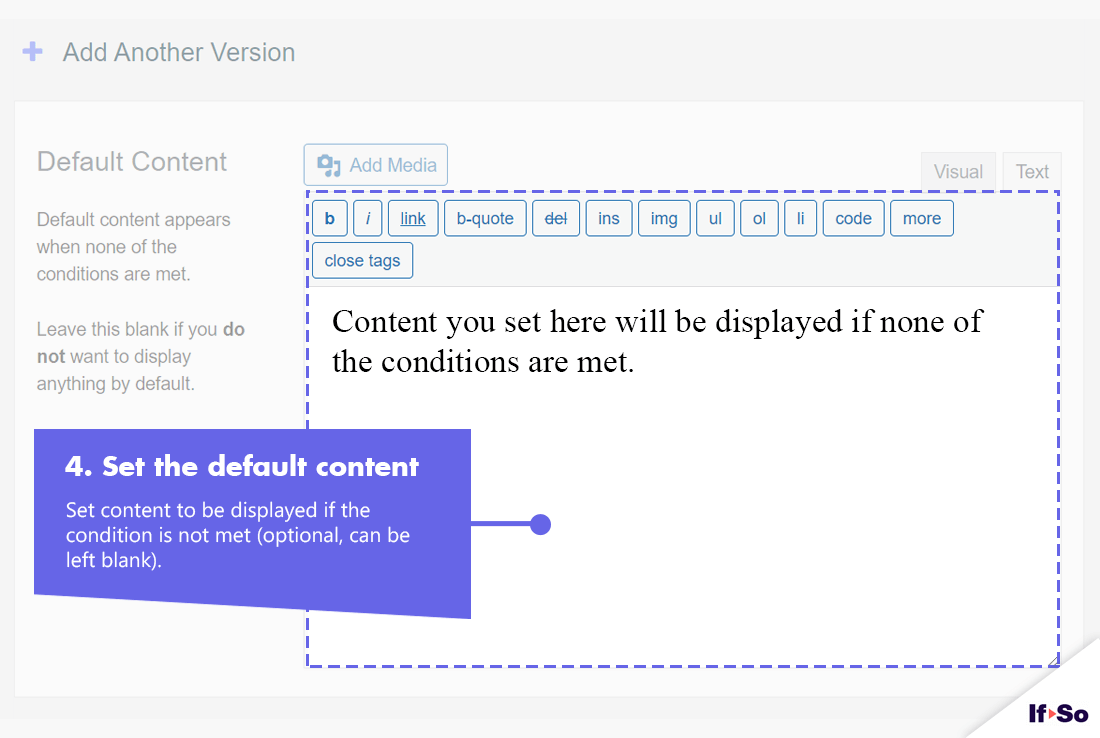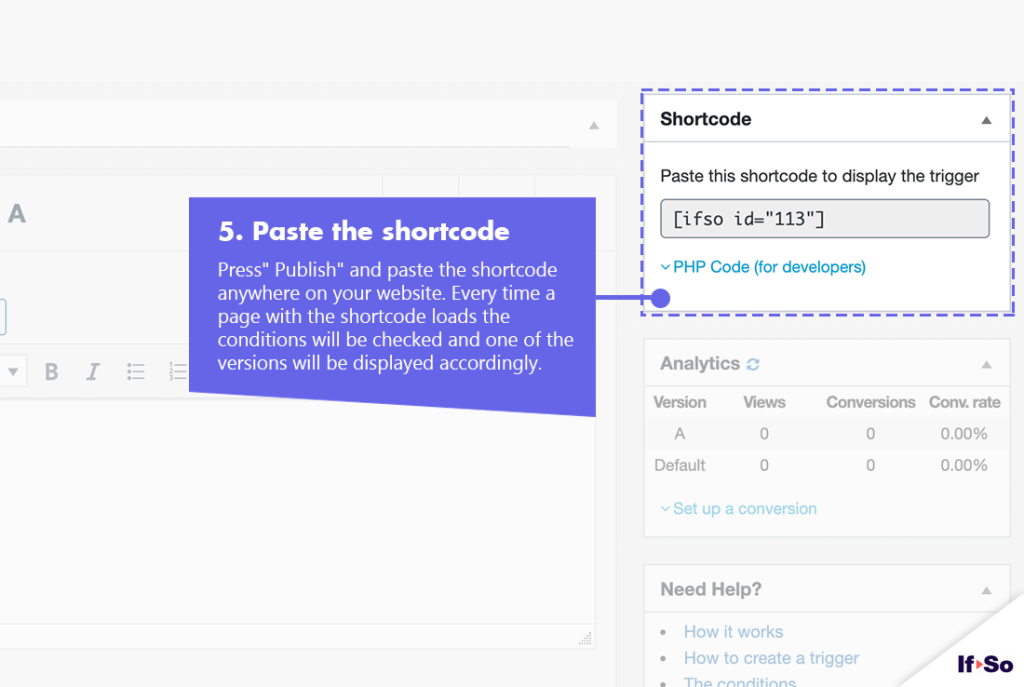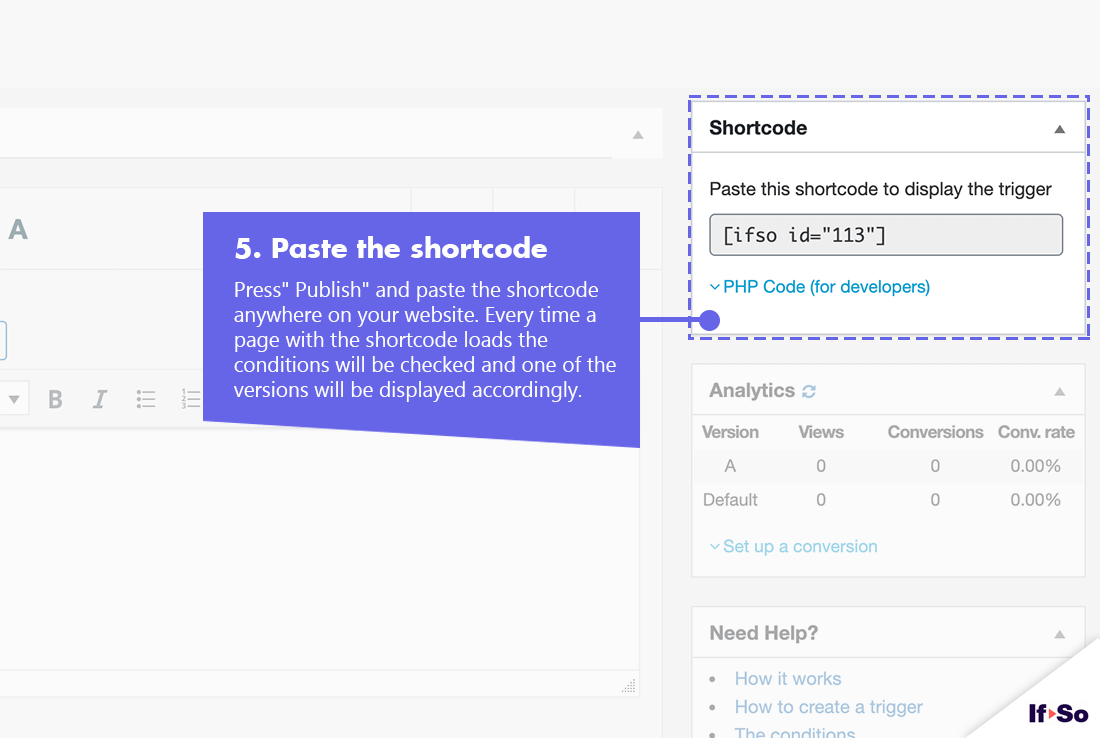 FAQs
Does If-So work with server-side and WordPress caching solutions?

Yes.

Whether you are using a caching plugin or server caching, you can navigate to the plugin settings and enable the "Page Caching Compatibility" option. With the option enabled, dynamic triggers will be rendered in a separate request that will take place after the loading of the cached version.

Can I redirect users to a different page based on conditions?