The name should start with a capital letter (Example: New York, Illinois, Texas).
To be on the safe side, and especially if you are targeting locations outside the US that consist of unique signs (Île-de-France, for example), the best thing to do is to copy the value generated using the autocomplete option in our standard triggers.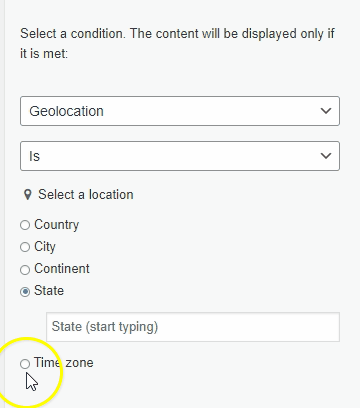 On your WordPress dashboard, click "Add new trigger".
Select the geolocation condition.
Check the state level.
Start typing, then select the state's name from the autocomplete options.
Copy the state name from the "Targeted locations" grey box.